In this age of computerized phone systems, we all spend more time than we'd like on hold, usually listening to bad music. When the Journal moved into our new offices over the summer we got a new digital phone system complete with some of the worst hold music ever -- renditions of old Elvis tunes and the like embedded in a chip. It sounded like something played on an ancient Casio or a bad electric calliope. We had the option of supplying our own, but it had to be music we had rights to use (watch out for ASCAP and BMI, they're everywhere).
I volunteered to come up with something and assembled a few semi-ambient instrumentals by an artist I knew would not mind, Cloaks, my son Spencer's recording project. We put them on an MP3 player plugged that into the system and now when you call the Journal office (something I do often) you hear a little bit of Cloaks. Cool.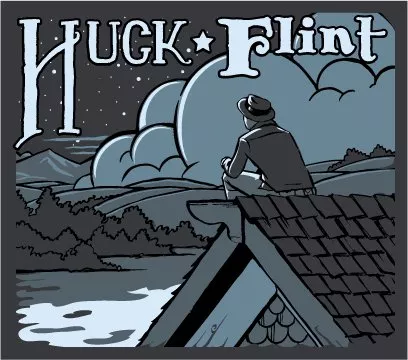 According to an email we received this week, the County of Humboldt is doing something similar with their phone system. As Supervisor Clif Clendenen explained in an email exchange, "We used 'Old Plank Road' (minus vocals) from Huckleberry Flint for a few months as the County hold music to have local music replace the canned crap from the phone company."
Now Karen Clower, who serves as program coordinator for the County Administrative Office, is seeking more local band contributions. Interested? Check in online at co.humboldt.ca.us, click on "Attention Local Bands and Musicians" and you'll find the following:
Humboldt County will be featuring local bands and musicians on its phone system's hold music.

ATTENTION LOCAL BANDS and MUSICIANS

WOULD YOU LIKE TO REACH A NEW AUDIENCE?

WHAT YOU NEED TO KNOW:

- Music must be instrumental only

- You must be authorized to perform the musical work

submitted

- Formatting should be MP3 or WAV File

- Length should be no more than 45 seconds including

your introduction

- Your instrumental should be preceded by a 5 second spoken introduction of yourself and/or your band.

- Please note featured music will be rotational

- You must complete an Authorization to use Copyrighted Work

- Authorization to use Copyrighted Work can be found HERE or at co.humboldt.ca.us under Press Releases and Bulletins (Attention Local Bands and Musicians) - (link is in announcement PDF)

-Submit completed Authorization to use Copyrighted Work and your MP3 or WAV File to:

COUNTY OF HUMBOLDT

COUNTY ADMINISTRATIVE OFFICE

825 5th Street, Rm. 111, Eureka, CA 95501

Questions: Contact Karen Clower at (707) 445-7266

or Fax (707) 445-7299

cao@co.humboldt.ca.us
Warning: Do not try to fax an MP3 - the sound quality will be terrible.