Poet/journalista John Ross died this morning at Casa Santiago Bed and Breakfast, the home of lifelong friends Arminda and Kevin in Tzipijo, near Lake Patzcuaro, Michoacan, Mexico. He'd been battling liver cancer, knew he was fading and had returned to his beloved Mexico for his final days.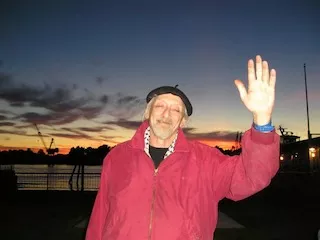 He will be cremated, and it's likely some of his ashes will make the journey back to Humboldt, a place John called home for a time. A local memorial is in the works -- "maybe near his birthday, which would be March 11," we're told.
Counterpunch has an obit; we'll have more to say later. As the friend who informed us put it: "Que descanse en paz..."