Went yard saleing this morning. The car was low on gas so we stopped at the 76 by the Plaza, where they still actually pump your gas.
While the car was filling, I dashed across the street to the mini-farmers' market at Café Brio. Picked up some Brussels sprouts from Willow Creek Farms (we'll try one of Jada's recipes tonight).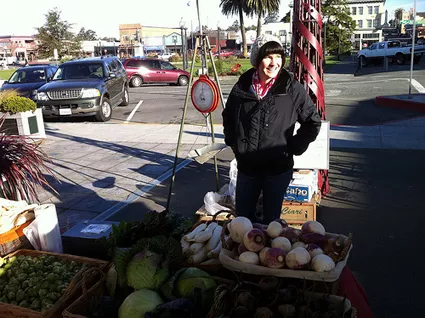 Henry Robertson of Henry's Olives was there - he's totally excited about his latest addition: the long-awaited collaboration with Winnett Vineyards, the first brined olives from their trees in Willow Creek. Local Humboldt grown olives! Very cool indeed...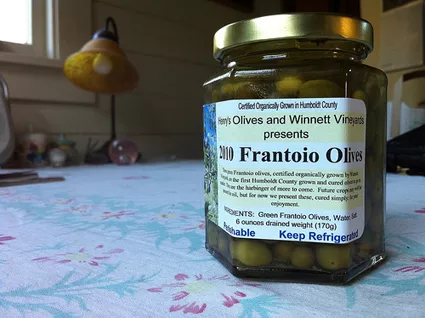 Winnett Vineyards Humboldt Made vid after the jump...