In anticipation of Tax Day on Monday, soggy teabaggery was on full display in front of the Humboldt County Courthouse Friday as just over 50 members of the Humboldt Tea Party Patriots braved the drizzle to voice their displeasure with, as one sign put it, being "Taxed Enough Already." (See below for more signage.)

The rally is the first in a series of planned protest events being held by various groups with various agendas in the region in the coming days. On the opposite side of the tax argument, Democracy Unlimited is hosting a protest at the Bank of America on the Plaza in Arcata today at 5 p.m., while MoveOn.org is hosts a similar protest at the BofA at 4th and F sts. in Eureka on Monday at 4:30 p.m.
Want more chances to wave a sign? After bringin' da ruckus with their last Eureka-held protest, Richardson Grove Action Now will hold a follow up rally on Monday, April 18, again at noon at the Caltrans District 1 Headquarters on Wabash, to protest the proposed widening of Highway 101 through Richardson Grove. Protesters coming from Arcata can meet at the Plaza at 10 a.m. to bike to the protest site on roads that are presumably wide enough to support a large caravan of cyclists.

But the "Grovies," perhaps seeing the writing on the wall, have also diversified their interests. The group is holding a "Chernobyl Day" rally at noon on Tuesday, April 26 on the beach near the Humboldt Bay Nuclear Power Plant. Again, a bike caravan leaves from Eureka at 10:30 a.m., presumably down the 101 to the King Salmon exit.
Oh, right. More signs from Friday afternoon: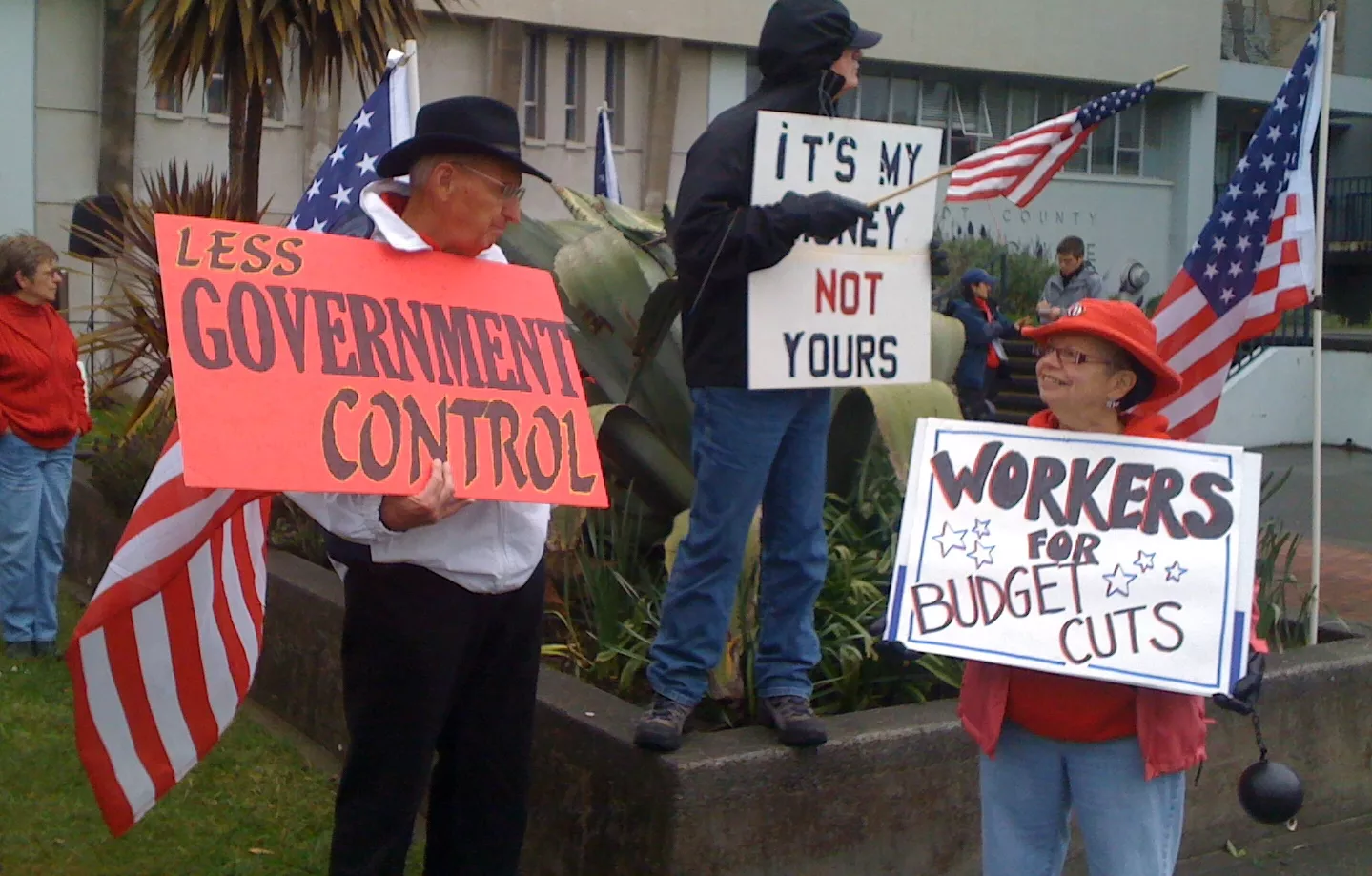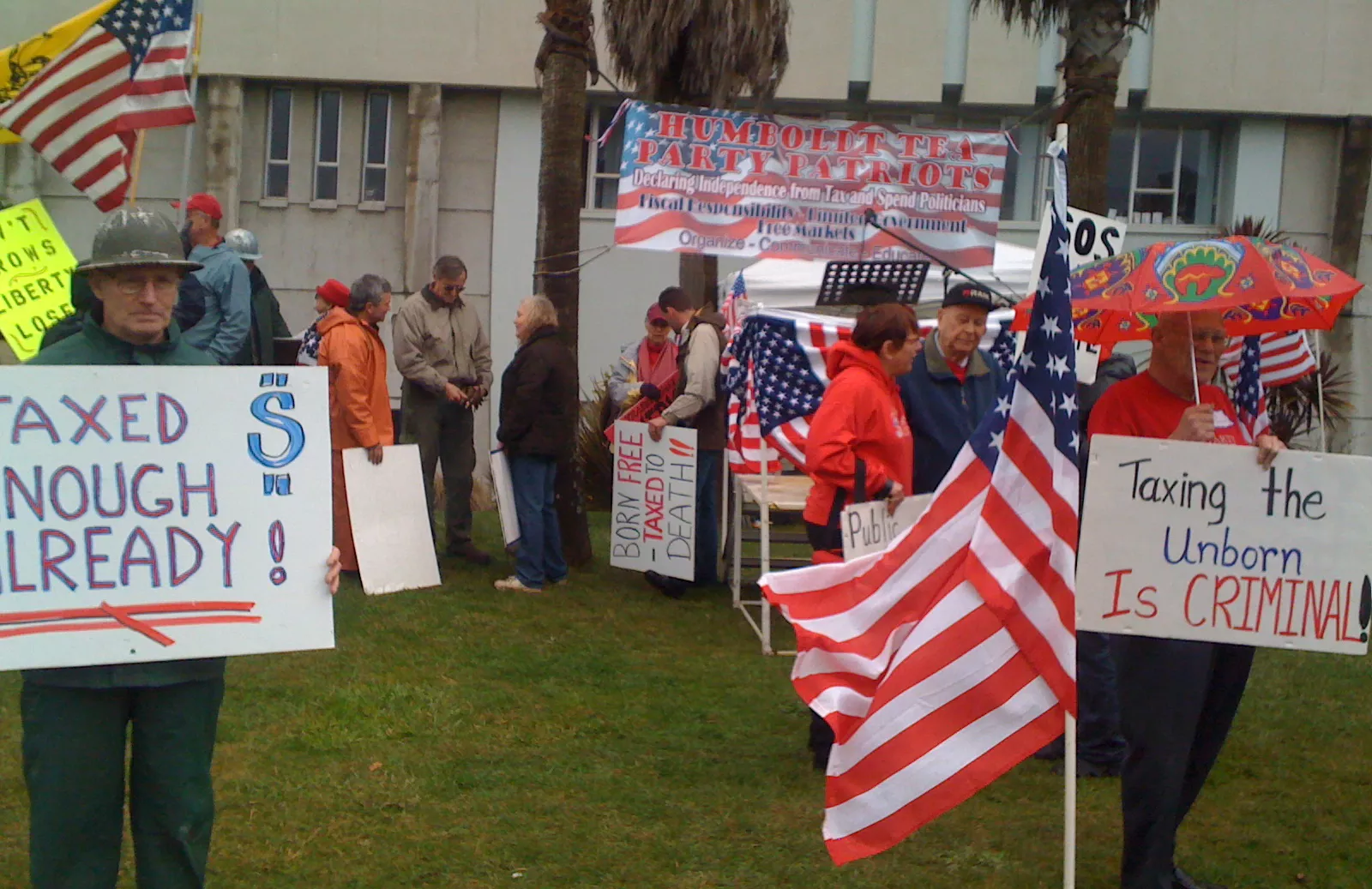 And finally, the lone opposition.