Hot rumor du jour on the blogosphere is a supposedly leaked memo posted on The Humboldt Herald amidst a back and forth about the ecological impact of pot growing:
Arcatawikileaks says:

April 29, 2011 at 11:37 am

Sent: Thu, April 28, 2011 4:42:56 PM

Subject: Re: Bat N' Rouge...Save the Date!!!!!!!

"fellow who bought the Eye"? What do you mean, Alex?

~Monica~

On Thu, Apr 28, 2011 at 4:41 PM, Alex Stillman wrote:

Have not gotten a call from the fellow who bought the Arcata Eye...party at my house.

Alex

alex stillman

arcata city council

...
It looks authentic, and it is, up to a point. The legions of Hoover haters were hoping it was true, but no "fellow" actually bought The Eye.
The less exciting truth: The email exchange between Monica and Alex is excerpted from a multi-party exchange among the Bat 'n' Rouge Pom Pom squad regarding a proposed intrasquad cocktail party. The chain spread further than intended when someone hit "reply all" and sent it to a long list of folks connected with Bat 'n' Rouge, apparently including the local Julian Assange.
One of the items auctioned off at the Arcata Eye Ball in January was a night drinking martinis with the Pom Pom Queens, at Alex Stillmans' house. That is the party and "the fellow" Alex is referencing when she says "the fellow who bought the Arcata Eye...party at my house."
If you add the word "martini" where there's an ellipsis, the sentence reads quite differently. As Pom Pom girl Monica noted, "Punctuation is all important."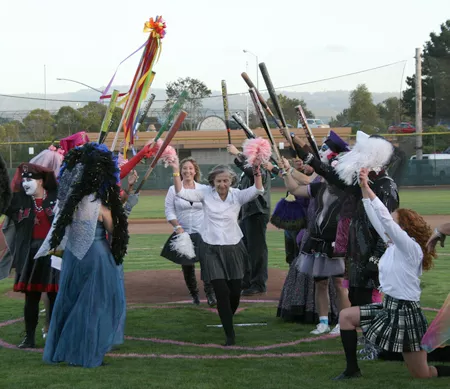 Alex runs the guantlet at Bat 'n' Rouge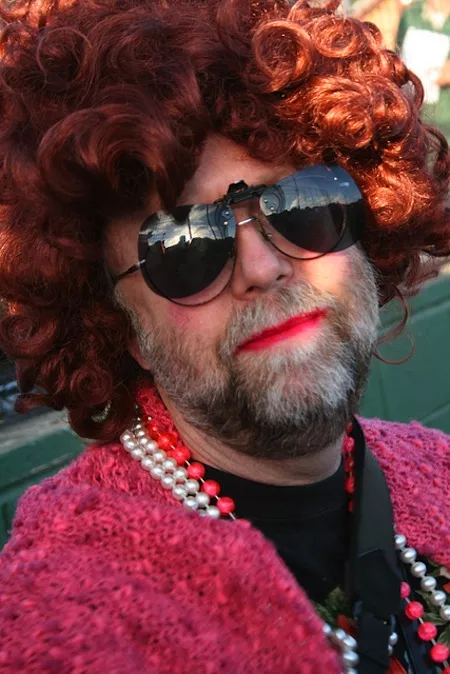 Kevin Hoover at Bat 'n' Rouge - He still owns the Eye.