In this week's issue of the Journal interns Travis Turner and Preston Drake-Hillyard report on the tragic case of Claudia Pedreros, the McKinleyville woman accused of drowning her 2 1/2-year-old daughter Sophia in the Trinity River last weekend.
Here we offer supplemental material that we were unable to include in the print edition. In the video above, Arcata defense attorney Russell Clanton, who is representing Pedreros, urges people to keep an open mind. He spoke to reporters outside the courtroom Tuesday afternoon after Pedreros' arraignment hearing was postponed until June 1.
Clanton's comments imply that his client may plead not guilty by reason of insanity. "She's obviously had some mental health issues in the past," he says. "It's clear that those problems are part of this case." Later, perhaps in reference to Pedreros' alleged confession, Clanton urges the media "to refrain from accepting rational conclusions from irrational statements."
Following Clanton's comments, Robert Parker -- Pedreros' husband and father to Sophia -- tearfully reads a statement to reporters.
For photos by Drake-Hillyard, click "more."
When an interpreter told Pedreros the charge against her, she laughed briefly.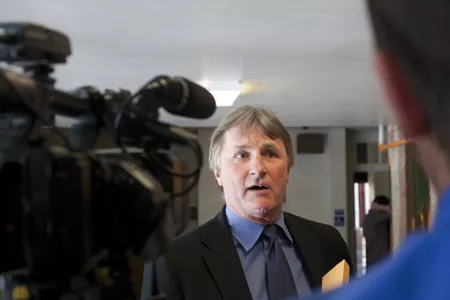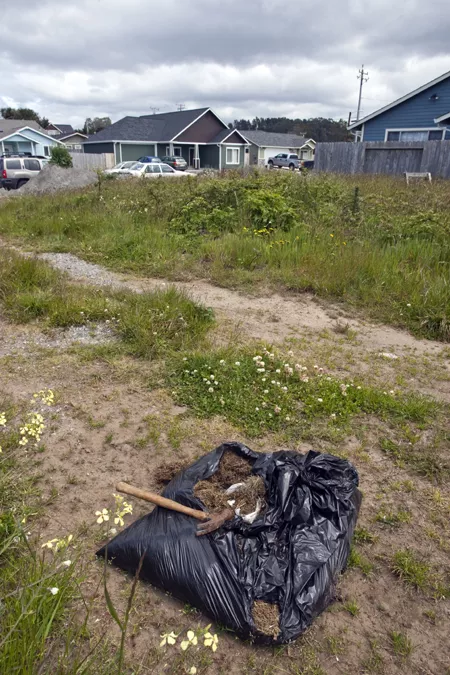 A neighbor of the Parker/Pedreros family, Ben Steffen, told the Journal that on the day before Pedreros went missing he saw her walk across the street bare-footed with a framing hammer, which she placed in a black plastic bag with grass trimmings. Steffen had heard Pedreros arguing with her father-in-law earlier in the day.