"Dude, have you seen the purple toilet?"
While that question may initially strike you as potentially LSD-induced, non-hallucinating Eureka residents will back me that such a public oddity exists in reality. Proof, man: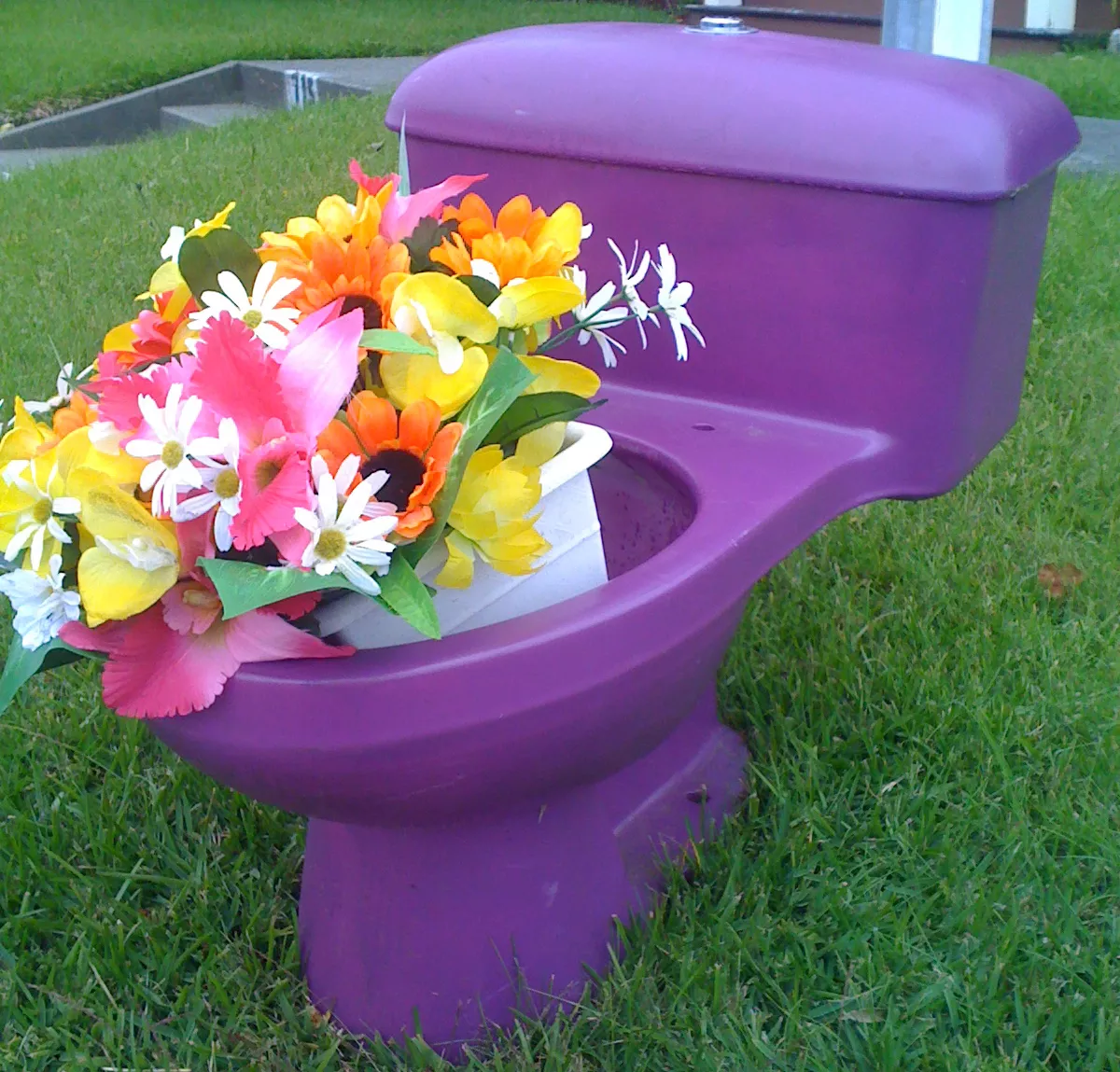 This plum Duchamp homage forced me to circle the block and pull over on I St. this morning on my way to work just to reaffirm that I wasn't high and seeing things. What's cooler, upon closer inspection I was pleasantly surprised to discover that this flamboyant shitter was produced for a good cause: to "flush away cancer."
Read the sign below, you'll figure the deal out…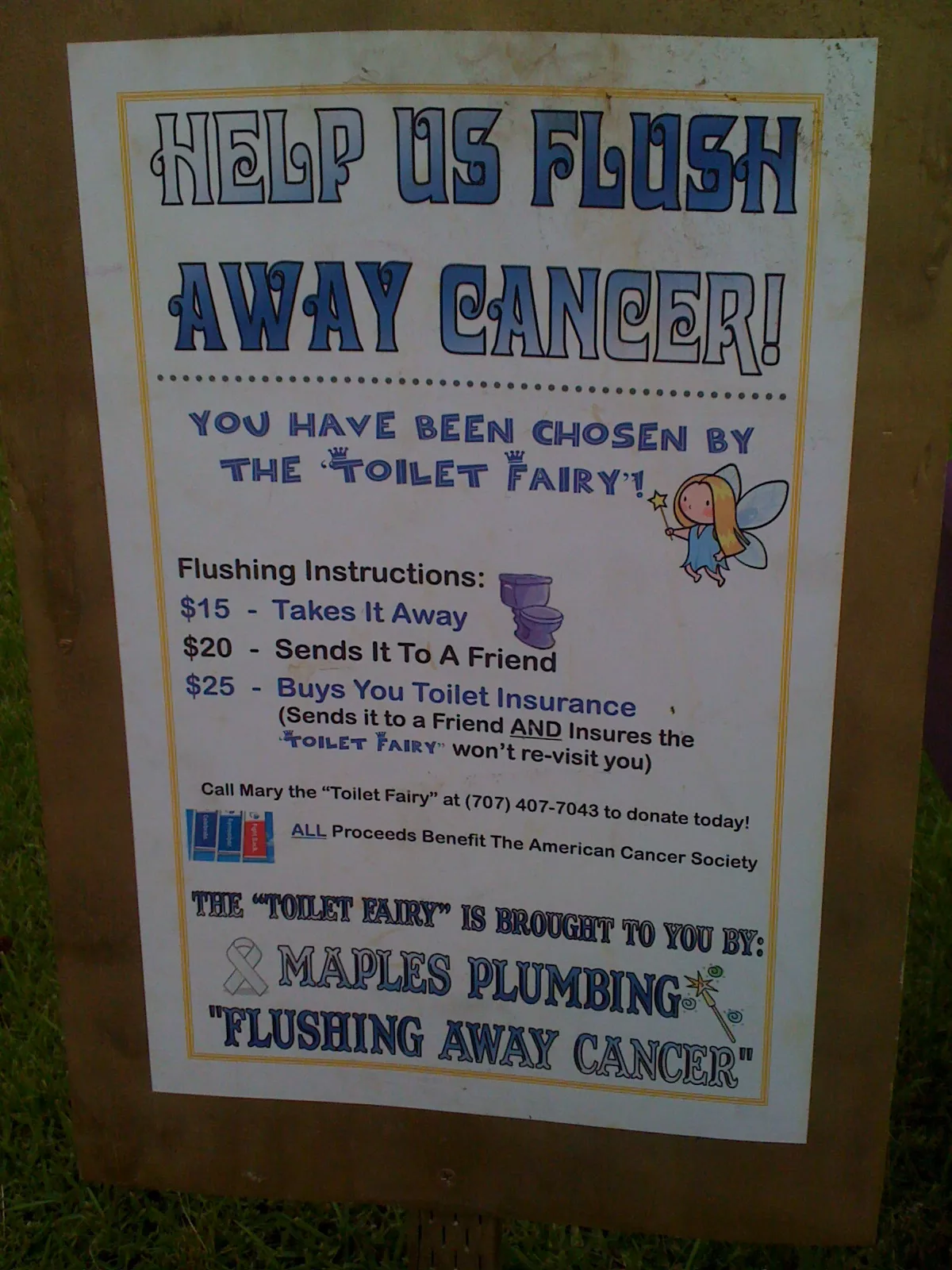 Maples Plumbing's Relay for Life team appear to be the clever culprit. Nice work, pipeheads.
So, if you find a purple toilet in your front yard, remember the accompanying sign lays out your options for removal, which require a small donation to the American Cancer Society, by way of "Mary the Toilet Fairy."
Keep Eureka weird! Long live Mary, the Toilet Fairy!