[Corrected at 3:12 p.m., Friday, Aug. 5. Note: An earlier version of this post, which was also printed in last week's paper, overstated the degree of knowledge that Eureka City Manager David Tyson had regarding the identity of the new tenant at the Bayshore Mall.]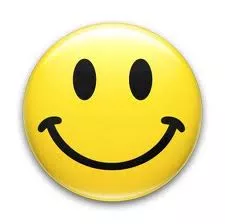 If you were hoping for a Best Buy in the old Gottschalks space at the Bayshore Mall -- fuhgeddaboudit!
It's a 73,000-square-foot apparel/grocery/pharmacy big box that looks pretty much like a Walmart, and it's sailing through permitting at Eureka City Hall.
The new $4.6-million-dollar retail store construction project is going through a routine plan check in the Building Department. It already has been approved by the city's Fire, Engineering and Community Development departments.
"The only thing left, I think, is design review for the sign," said City Manager David Tyson Monday by phone. (On the building plans the sign has gigantic big block letters that read, "TENANT.")
A review of the hefty, rolled building permit at City Hall reveals plans for 59,000 square feet of shelves (for apparel and food items), an 8,000-square-foot stockroom, 800 square feet of pharmacy, and a plan for freezer and cooling units in the grocery section. Oh, and racks where dog food will be offered.
Eureka businessman Rob Arkley, who also has substantial commercial real estate holdings, went on KINS radio last week and said the mystery tenant is indeed Walmart. But some people who may be able to confirm the identity of the tenant can't talk.
Tyson said he "didn't know who, officially, the occupant of the building would be. We don't have any plans that have a name on it. We've not been told." And everyone at the Carrington Co., a Eureka-based firm that owns 2 million square feet of commercial space in 23 states including the old Gottschalks, are under a confidentiality agreement not to disclose the tenant's name, according to Pattison Christensen, Carrington's asset manager.
Why is the project so expensive if it once held a Gottschalks? Christensen confirmed that the space will be substantially demolished, including the concrete foundation, and rebuilt to install new plumbing and electrical.
Carrington bought the building and the seven acres it sits on from the court during Gottschalks' bankruptcy several years ago. At the time of the purchase the county had the property valued at $8 million.
"We bought it on speculation. We thought it was financially advantageous," he said. "We didn't have a specific tenant in mind. We had other tenants in mind but none that gave us the sort of return ... as this particular client."
Walmart is moving toward smaller-footprint stores to battle its two-year decline in sales, according to press reports. Rather that the 200,000-plus square foot superstores, the company has been opening smaller stores such as the one in Westside Village near Atlanta, which is less than 80,000 square feet. Walmart is also experimenting with "Walmart Express" stores that are 10,000 to 15,000 square feet.
"We've already got Target and Costco," Christensen said. "As a fourth generation Humboldt County resident, I wouldn't bring in any tenant I thought would terrify the marketplace and neither would Carrington." (Francis Carrington is the owner of Carrington Co.)
"The [Bayshore] Mall came in 20 years ago. It did decimate the downtown for a while, but look at it now. It's vibrant. ... What sort of development should we want for Humboldt County? Infill for retail and housing."
Christensen said the new retailer will create new jobs and increase the tax base because there is plenty of evidence residents are shopping out-of-county at this particular retailer now.
Oooh ... and who else might that be with clothes, groceries and a pharmacy?