... at least for now.
The most elaborate encampment constructed on the Humboldt County Courthouse lawn by Occupy Eureka to date -- a society that lasted from Friday afternoon until early Monday morning -- has been removed by the Eureka Police Department.
Monday morning, the police taped-off area was heavily protected by EPD officers. New fencing was scheduled to arrive later in the day.
EPD Interim Police Chief Murl Harpham estimated 25 arrests were made -- Update: 33 -- in a raid of the camp that commenced at around 4 a.m. today. Harpham restated his stance that protesting was allowed.
"If they want to protest, they can protest on the sidewalk," Harpham said.
Protester James Decker said that last night's raid saw occupiers "Mark" and "Andrew" tackled by officers.
To compare and contrast, here's the setup Occupy Eureka maintained from Friday through Sunday: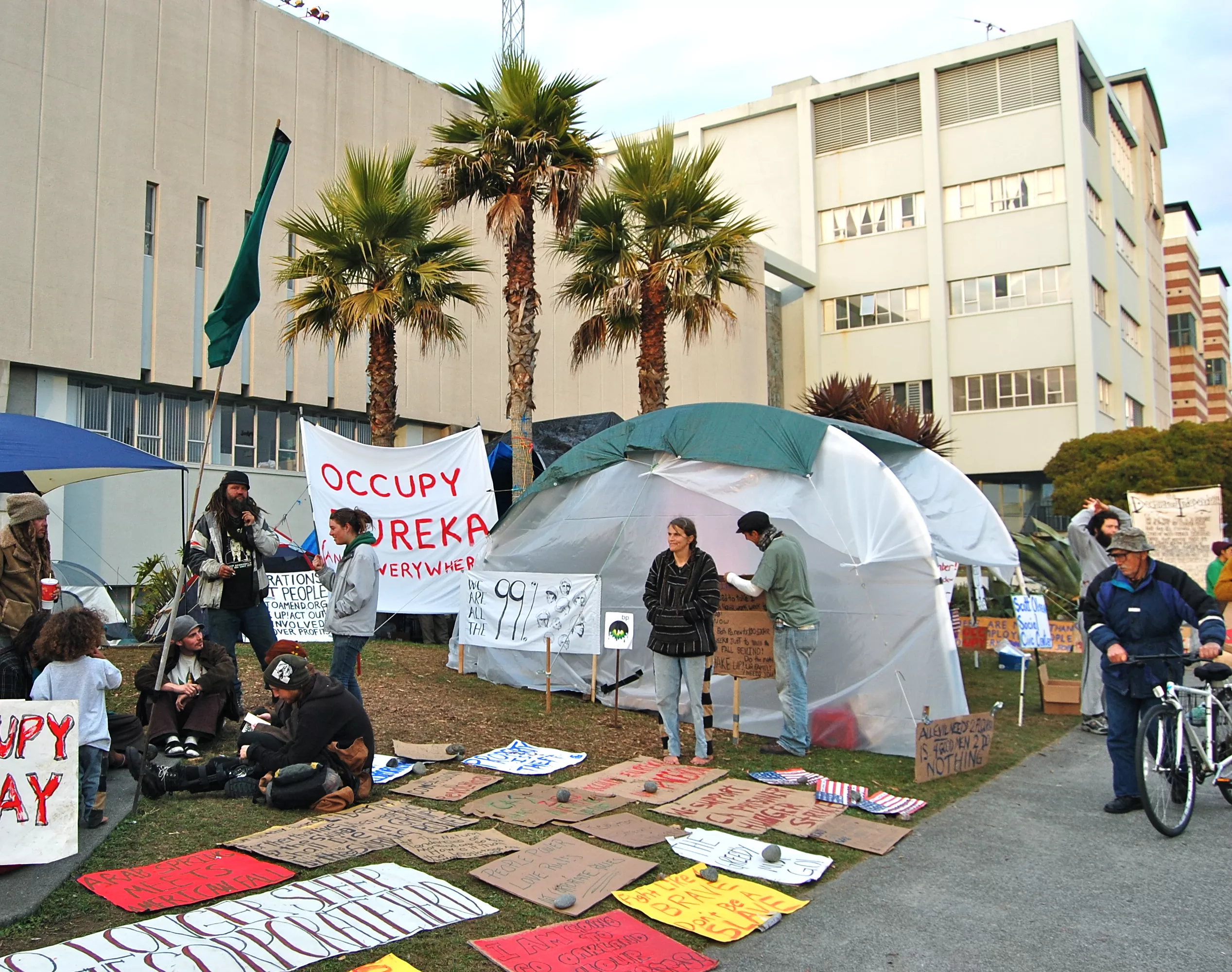 ... and here's what it looked like Monday morning: