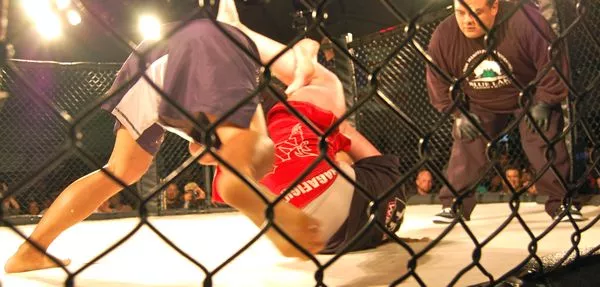 This week's Journal cover story prominently features the mixed martial arts debut of 16-year-old Eureka High junior Taneisha Kyle at Blue Lake Casino's October NorCal Fight Fest event.
Below you'll find some YouTubed video of that fight. Skip to 9:15 on the first vid for introductions and round one. Rounds two and three follow.
Rounds two and three. Kyle's opponent 26-year-old Jamie Nevena taps out at 7:40.
And some more pics: