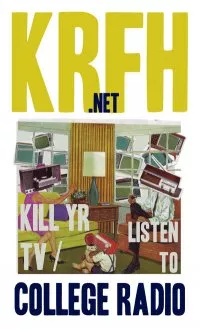 2/21: HSU's student-run radio station KRFH has made it into the Top 25 in mtvU's Woodie Awards voting in the category Best College Radio Station. I don't think I need to tell you what to do next, do I?
Be a good citizen and Rep Hum by voting HERE.
UPDATE 3/1: It would appear that y'all Humboldtians are good clickers! KRFH has reached the Top 10/Final Round of Voting! Which, of course, means that you need to knuckle down and vote for your local college radio station again HERE.