There's something about Reggae on the River that gets the rumor mill grinding. In the last month the Journal has heard from readers that the annual concert put on by the Mateel Community Center was "definitely moving to a new location," away from Benbow, that everything was in place for relocating to Riverview Ranch, home of the Redwood Run, or that the show might move to Cooks Valley Campground near Richardson's Grove and next door to the Dimmick Ranch, site of Reggae on the River 2006, and the home of the seemingly defunct renegade concert Reggae Rising.
In part, all of this was prompted by a note on the Mateel's website announcing that the start of ticket sales would be delayed: Instead of going on sale March 1, as previously announced, the date was pushed back to April 1, while they said, they were "working on some exciting venue and campground developments that will come to the great delight of our fans." When asked for specifics, the Mateel folks simply said they were "exploring some options," and that they'd let us know when plans were firm.
The Mateel board met earlier this week, and made its decision. "We're going to be at Benbow again," said Mateel General Manager Justin Crellin, explaining that "there were just too many question marks" with the other options explored, which did, in fact, include Cooks Valley and Riverview Ranch.
Not that all questions are answered regarding remaining at Benbow State Recreation Area. The park is one of several dozen slated for closure by the state of California due to budget cuts. While park officials have assured the Mateel that there's no issue with use of the meadow area along the Eel River for the concert and for the Mateel's annual Summer Arts and Music Festival in early June, the future of the campground is still in doubt. According to Crellin, park officials have been negotiating with a third party vendor who may take over park management, but that deal is not yet concluded. In the meantime, Mateel staff will handle camping reservations at the Benbow campground for Summer Arts and will open the campground themselves. "We only recently reached an agreement with the park on that," said Crellin. "We'll open up to our vendors first, then go to public sales." The camping setup for Reggae on the River remains uncertain. "The option for camping will be there. We just don't know how it will work," he said.
Crellin, who also serves as the Mateel talent coordinator, pointed out one advantage of remaining at Benbow for Reggae: The other sites explored were for single stage shows. As in the previous years, this summer's Reggae will have two stages, which means more opportunities for local and regional acts.
Acts confirmed so far for Reggae on the River 2012 Saturday and Sunday, July 21 and 22, includes Toots and The Maytals, Midnite, Oliver Mtukudzi and Black Spirits, Pato Banton and the Now Generation, Yami Bolo, Calypso Rose, Romain Virgo, Nkulee Dube, Duane Stephenson, Tosh Meets Marley, Winston Jarrett and Guidance Band, I-Kronik, Yellow Wall Dub Squad and The Lions, with "more to come."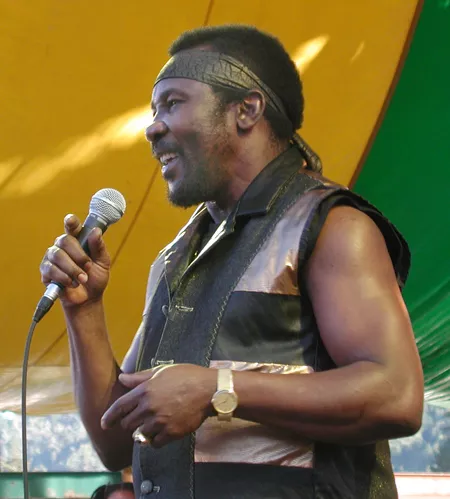 While there's much to do for this year's concert, Crellin and company are also looking toward next year's show. A note on the Mateel website says, "We are also thrilled to announce that we recently entered into a contract with French's Camp, the original venue for Reggae On The River for its first 20 plus years, and are working diligently to see the event return home in 2013 and beyond (pending county and regulatory agency approval)."
Gaining that approval will undoubtedly prove a major task. And you can be sure a lot more unconfirmed rumors will pop up as they work through it.