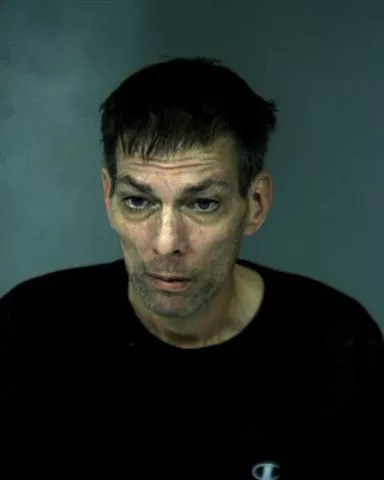 Roland Raymond, the primary suspect in a $900,000 embezzlement case involving the Yurok Tribe, turned himself in this morning and has pleaded "not guilty," according to the Del Norte County District Attorney's Office.
"I've been in contact with his attorney for the last two days arranging it," Chief DA Investigator A.C. Field told the Journal this afternoon. Raymond is now in custody, held on $1 million bail. He has reportedly acquired the services of attorney Patrik Griego, with Eureka's Jannsen Law Firm.
A press release from Del Norte County District Attorney Jon Alexander follows:
Subsequent to negotiations last evening, at 9:30 this morning, fugitive-at-large from the $900,000 Yurok Tribe embezzlement case, Roland Raymond, surrendered at the Del Norte County District Attorney's Office. Mr. Raymond had been at large since the February 23rd execution of search and arrest warrants at his Eureka home.

The case stems from the District Attorney's Office's five-month investigation of over $870,000 in Federal funds appropriated to the Yurok Tribe for wildlife preservation, including the spotted owl research project conducted by Eureka-based Mad River Biologists. Records indicate that other funding misappropriations by Mr. Raymond put the overall figure closer to one million dollars.
Co-Defendants Mad River Biologists founder and director Ronald LeValley and Associate Sean McAllister have already been arrested and charged with Felony Embezzlement of Public Funds, Grand Theft and Conspiracy.

At 1:15 p.m., during Mr. Raymond's arraignment, Del Norte Superior Court Judge Philip Schafer accepted Raymond's not guilty plea to Embezzlement of Public Funds, Grand Theft and Conspiracy. During the discussion of bail, District Attorney Jon Alexander cited the fact that Raymond, as the Yurok Tribe's Director of Forestry, was the chief principal in the conspiracy and had been at large since late February. Mr. Alexander asked for and received a one million [dollar] bail amount on Mr. Raymond.

The Del Norte District Attorney's Office has been in communication with the Department of the Interior, the F.B.I. and the U.S. Attorney's Office regarding their possible trial of the case in federal court.

Said Alexander, "Given the majority, if not total amount of embezzled funds being federal, we were glad to assist our colleagues in the federal government with our investigation, arrests and criminal charging."

"The Yurok Tribe is an integral part of Del Norte County. The fact that Roland Raymond and his co-conspirators used conservation programs designed to protect creatures and wildlife sacred to their culture, makes this crime especially offensive to me and it will be pursued vigorously," said Alexander.