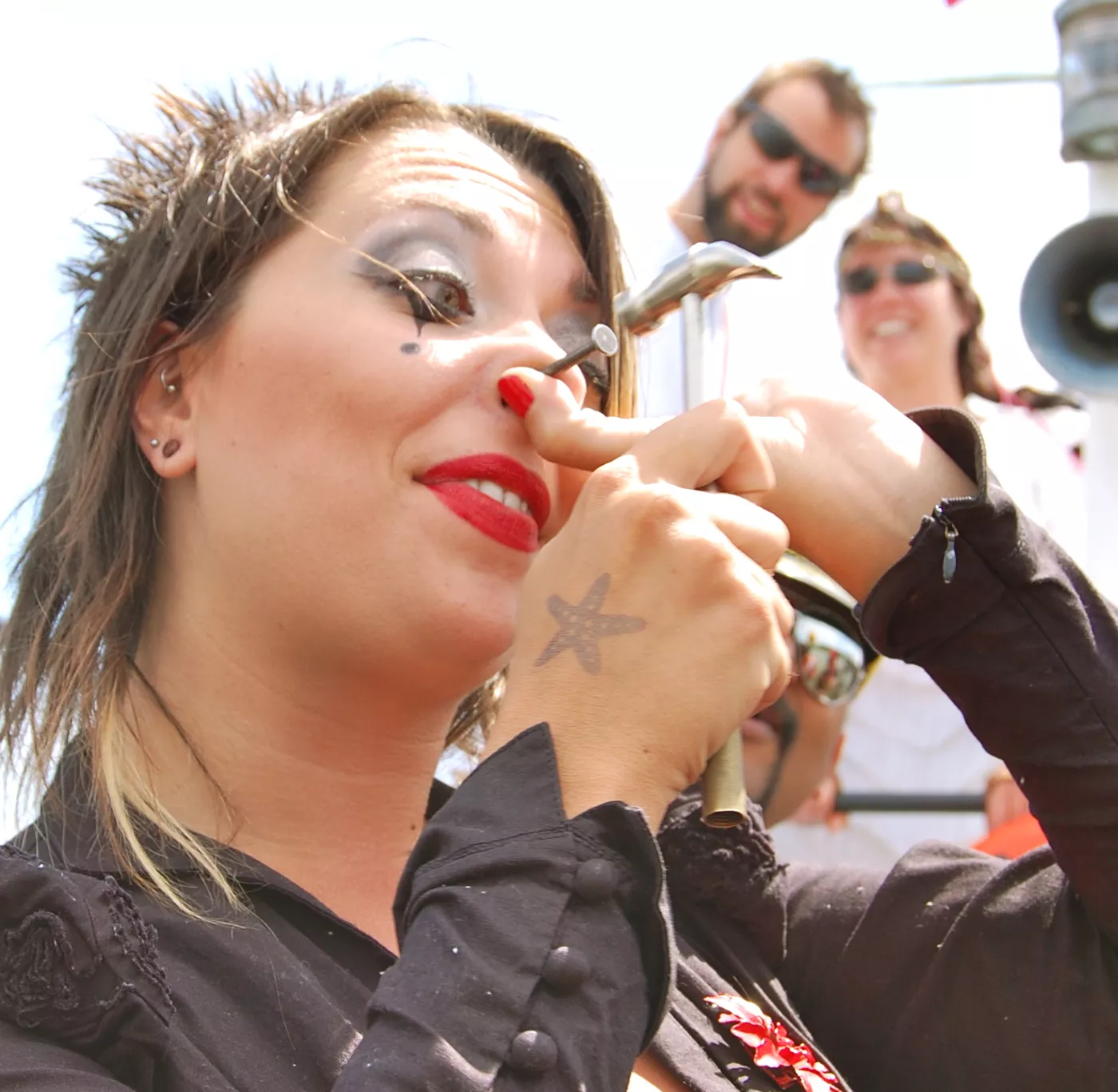 ... Of course you do.
This was just one of many debaucheries committed on the Rutabaga Queen's annual Madaket Booze Cruise that rowdily buzzes soaked and exhausted Kinetic Grand Championship racers as they slog their way through Humboldt Bay.

Kinetic Queens and Kops and their followers sucked down Bloody Marys and mimosas on a day when the '90s jams were as plentiful as the sunshine -- "Creep?" "Big Poppa?" "No Diggity?" oh, yeah!

Along with the end-of-the-world signaling weird rainbow thing in the sky -- seriously, what was that thing? -- the highlight of the day came when reigning Queen Sohotshe Burns was asked to pull a nail from the nose of performer Ballyhoo Betty. We present you with visual evidence of the feat.
(Click photos to biggify.)
UPDATE: We figured out that the "weird rainbow thing" was a "circumhorizontal arc." So there.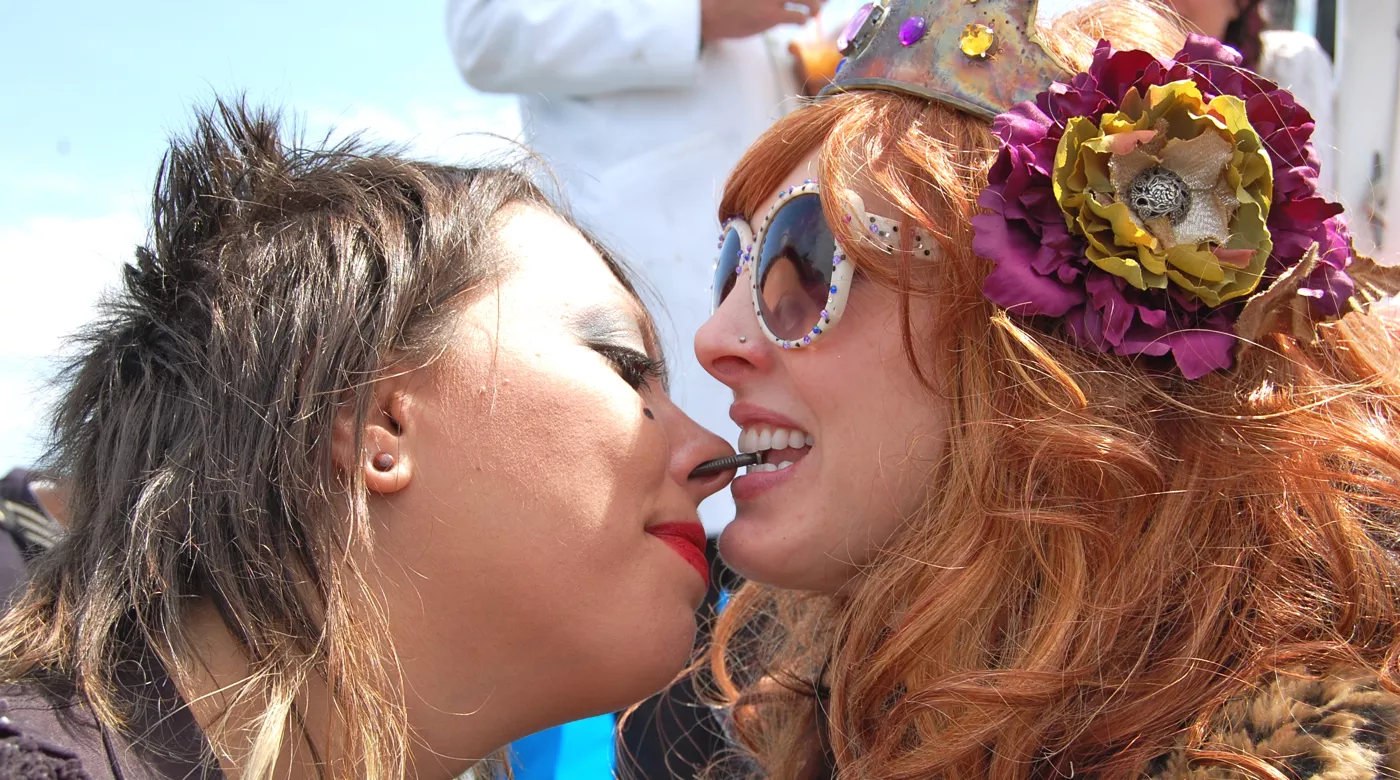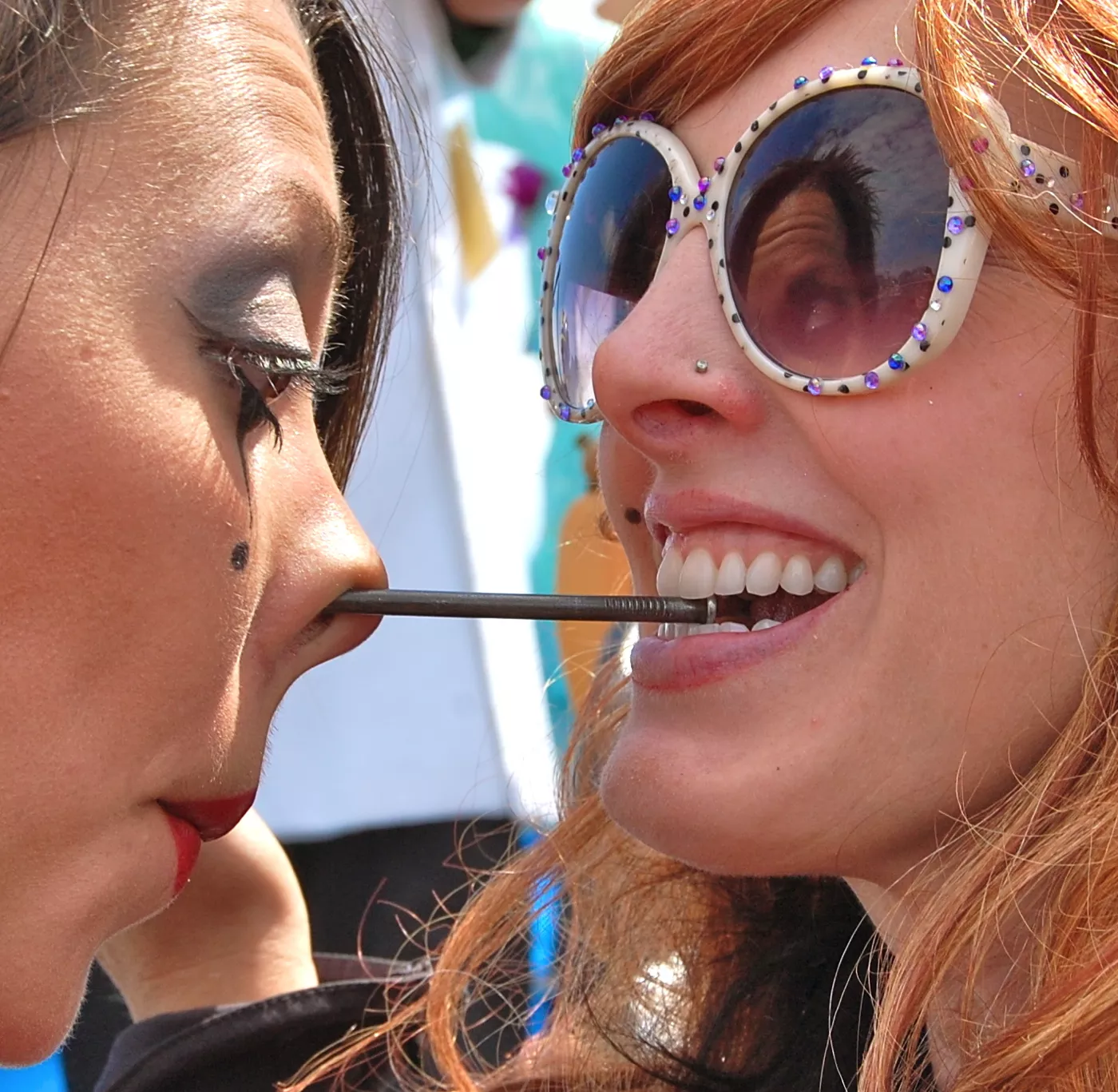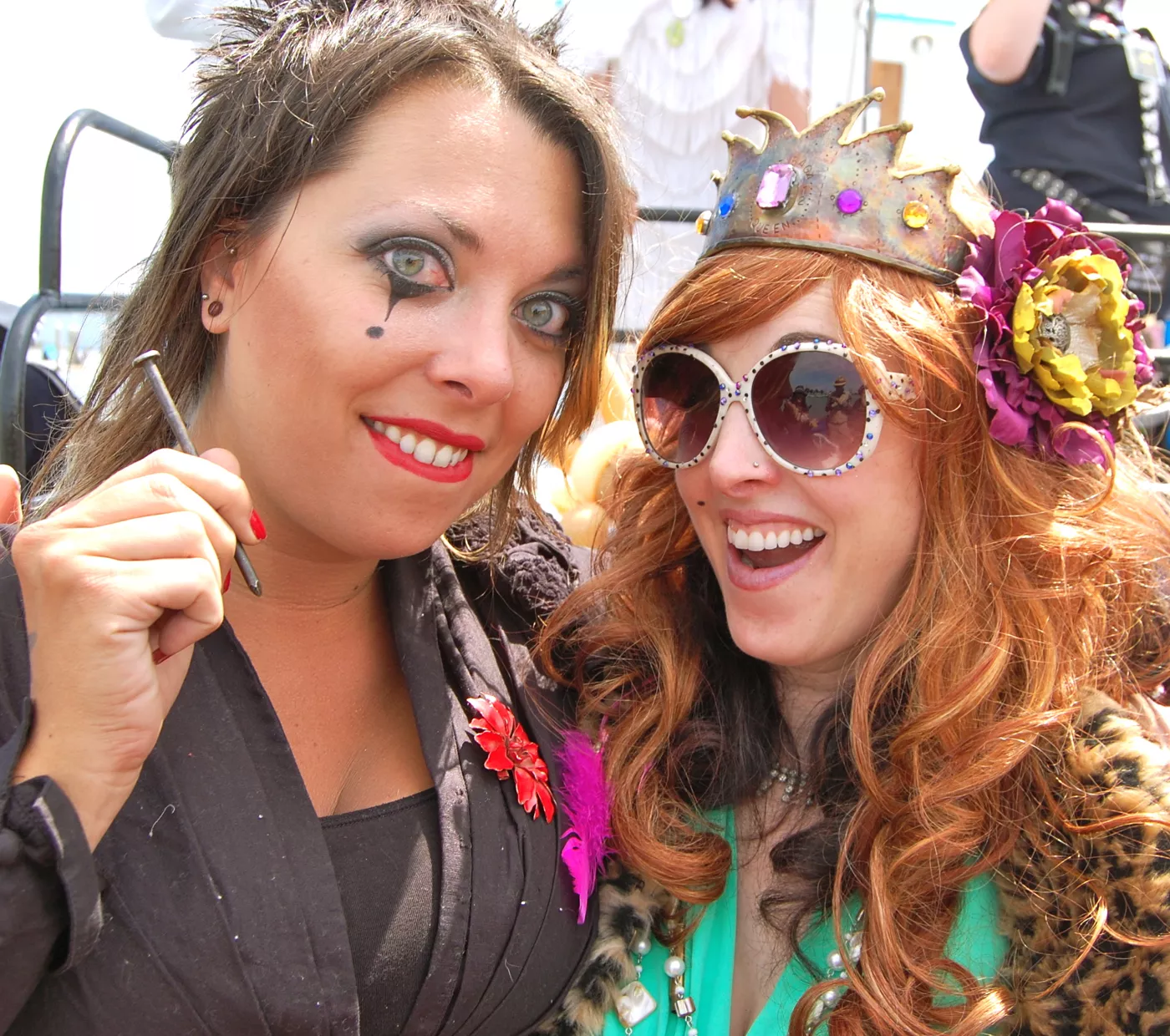 For the complete "like"able set of Rutabaga Queen Cruise photos, head on over to the North Coast Journal's Facebook page. For photos of 2012 Kinetic Sculpture Klass attempting the deadly Humboldt Bay waterkrossing, we're gonna get around to it here.
UPDATE: More on that aerial color explosion. YouTuber "HumboldtMike" posted a cool, time-lapsy video of it. Watch below: