Last night I moved into my buddy's place, where I'll be staying for the summer. He works for 2nd District congressional candidate Jared Huffman. So there I am, brushing my teeth like I do most every night, and I spot a note on the counter:
Sweet. Seems like a nice guy. Good penmanship too. But why the URL?
Oh.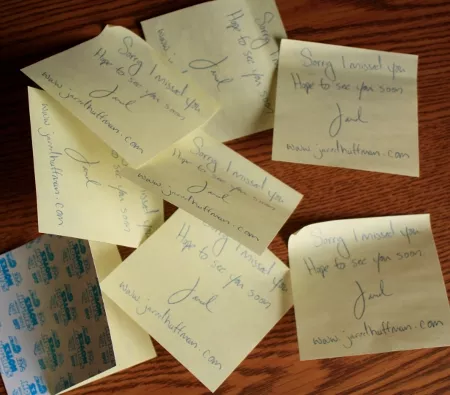 Apparently these things get left on doors. Anyone had their fine oaken paneling gummed by a Jared Huffman Post-it?
Previously: The Huffman Sponge