Standard Humboldt morning drizzlemist floated onto eager shoppers-in-waiting as they lined up outside of Eureka's brand spankin' new Wal-Mart Wednesday morning. It's been six months since the Journal was finally able to confirm that the planet Earth's largest retailer would be creeping into the Bayshore Mall. Now here we are. Opening day. Let's do this.

"We've been here since 4:40," said Humboldt County resident Cindy Harvey who, along with mother Debbie Steiner and young daughter Jessica, held the distinction of being the first people in line. Like many a giddy online commenter, Harvey was glad that she would no longer "have to" drive to Crescent City to shop at her fav chain. And what item dost Harvey crave on this blessed day?

"Mostly the DVD [player] that has the VHS [player]," she said before motioning to her kid. "And toys for her."

"She likes Squinkies," grandma Debbie chimed in. Jessica grinned and nodded.

But before Squinkies could be secured, another elaborate ceremony --similar to VIP Open House earlier this week -- had to be endured. About 200 people looked on as many of Sunday's players reprised their roles: Pastor Jeff Beltz opened in prayer, Mayor Frank Jager said "we're happy," and Wal-Mart employees sang the national anthem while the Eureka High NJROTC presented the ol' stars and stripes.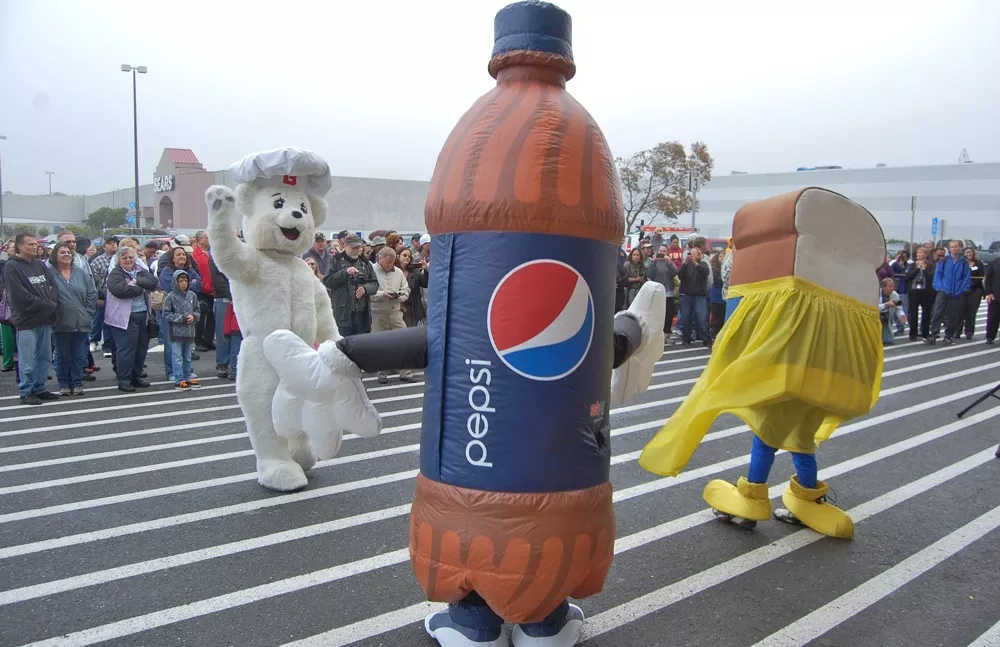 But it was then that the day's most precious spectacle occurred. Roll call! A giant Pepsi bottle, a grinning polar bear in a chef's hat, and a piece of white bread in a cape enthusiastically wiggled and spun around -- some might call this "dancing" -- while the Black Eyed Peas' "Let's Get It Started" blared. Many a camera phone was satiated, even if the choreography lacked.

"I didn't know I was dancing until 5 minutes ago," a voice emanating from deep inside the Pepsi bottle told the Journal.

After the mascot slam dance, Eureka City Concilmembers Marian Brady and Mike Newman stood on either side of new Wal-Mart manager Gabby Long as she used Eureka's favorite pair of scissors to cut a ribbon allowing Humboldtians to stampede their way to savings.

Henceforth, Wal-Mart is open in Humboldt. Adjust accordingly.
MORE PHOTOS (click'em):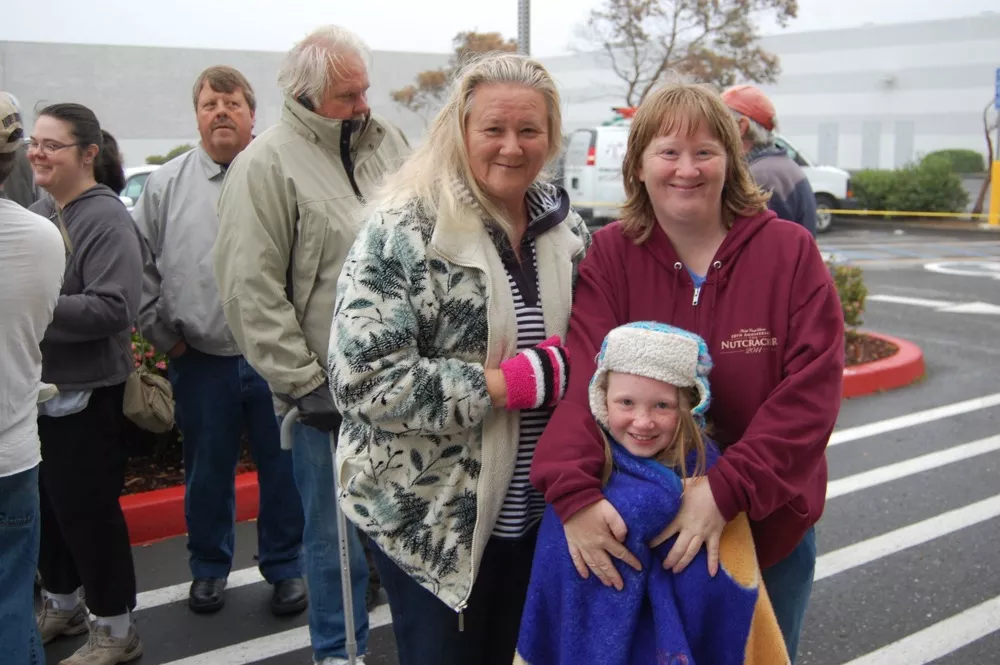 Three generations: Debbie Steiner, Cindy Harvey and little Jessica were first in line.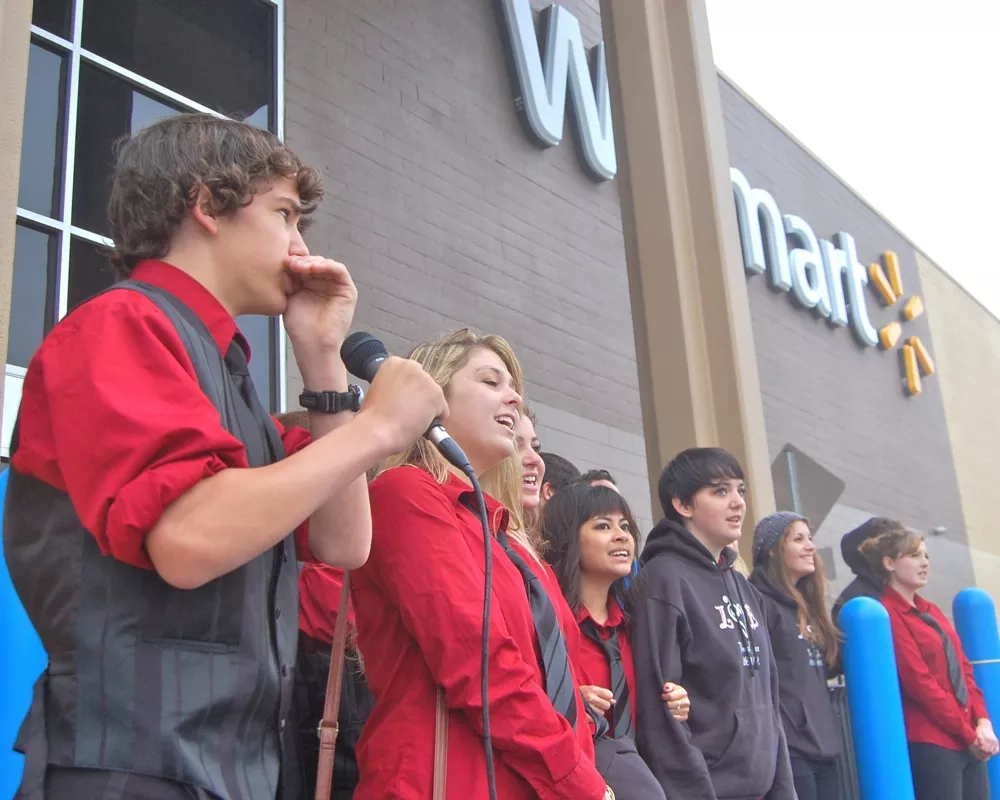 Led by beatbox maestro Isaac Medley, Eureka High's Limited Edition serenades the masses prior to Wal-Mart's opening.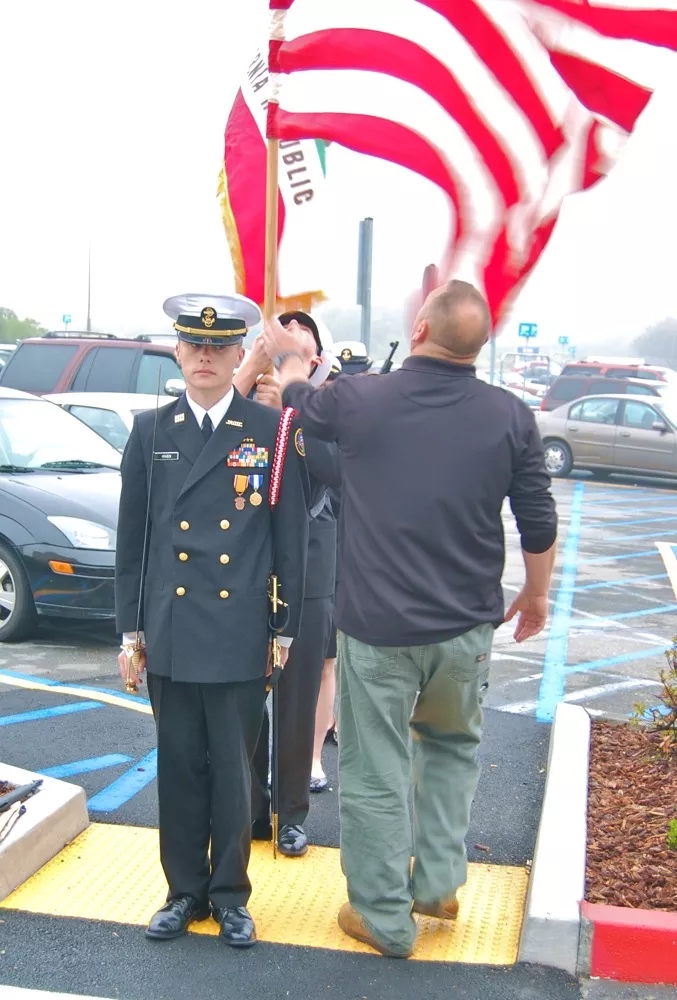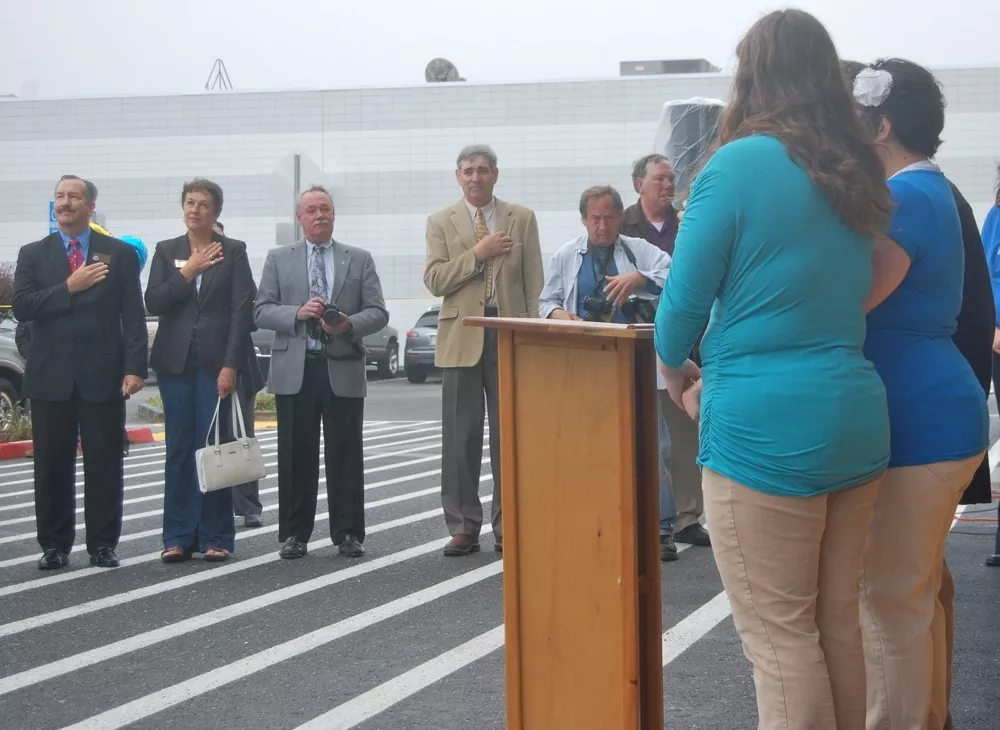 "Oh, say..."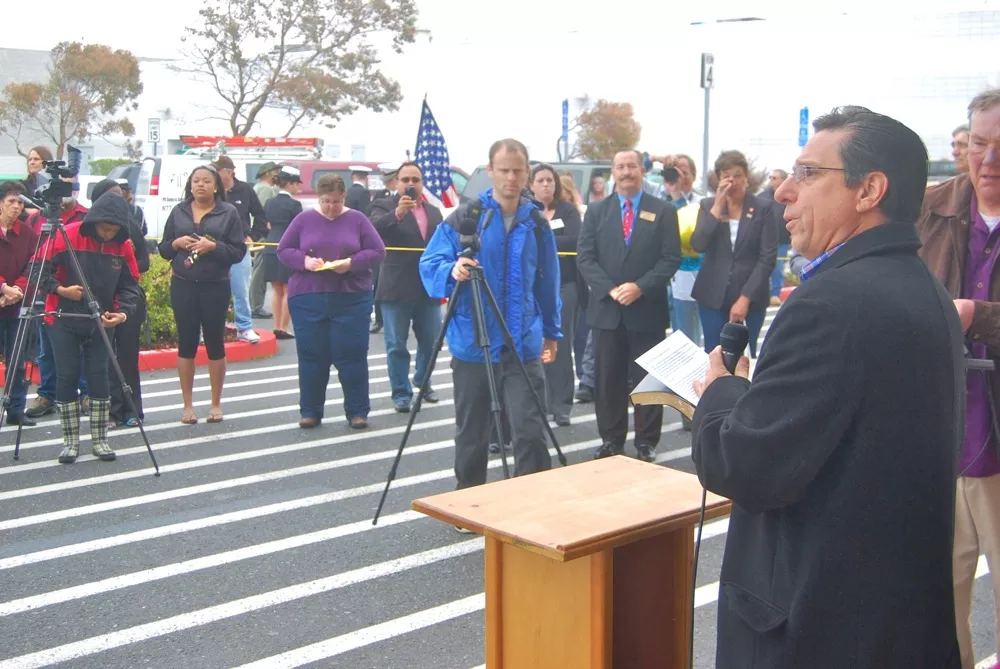 Hydesville Community Church Associate Pastor Jeff Beltz asks God to bless the Eureka Wal-Mart.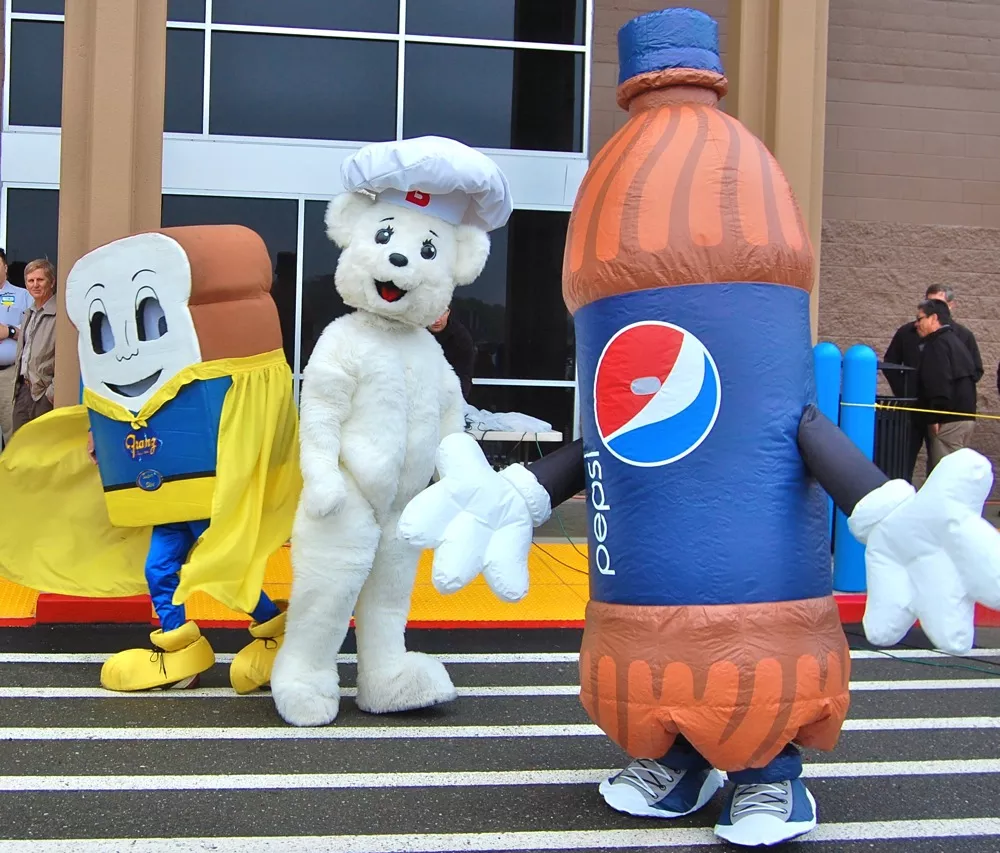 These guys are of the opinion that "it" would be better if "it" were "started."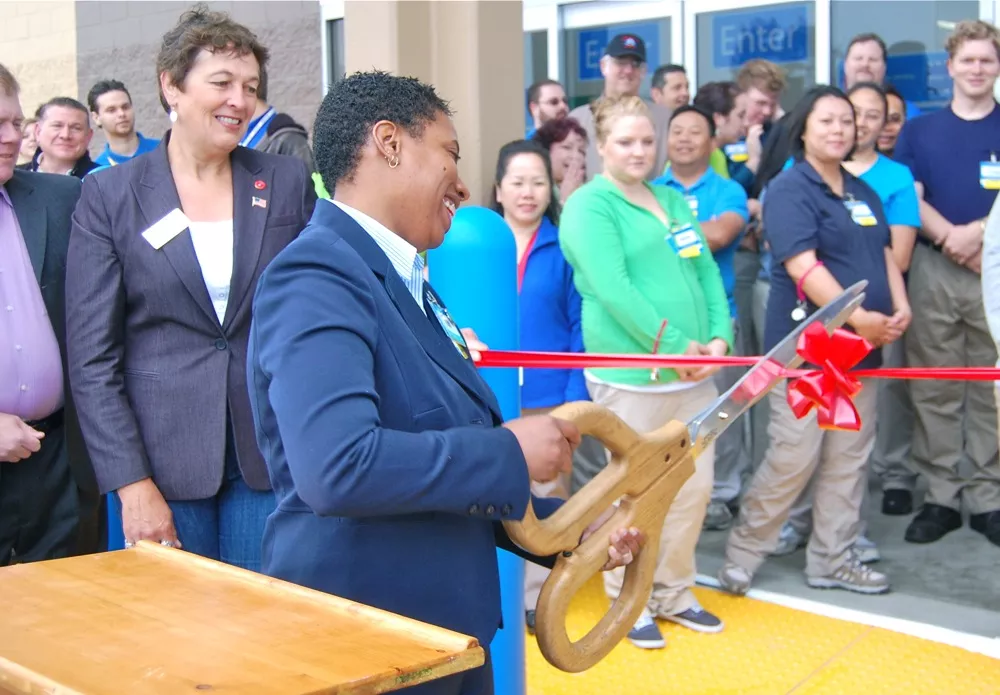 Wal-Mart manager Gabby Long frees the savings.
Free Monster energy drinks are handed out in front of Wal-Mart on opening day. Vendors marked the bottom of the cans.
"So they don't tackle you when you come out with them." In other words, so Wal-Mart employees don't think you're stealing Monsters.
INSIDE WAL-MART:
More cake! This one in the shape of Wal-Mart's new digs and its parking lot! Yum!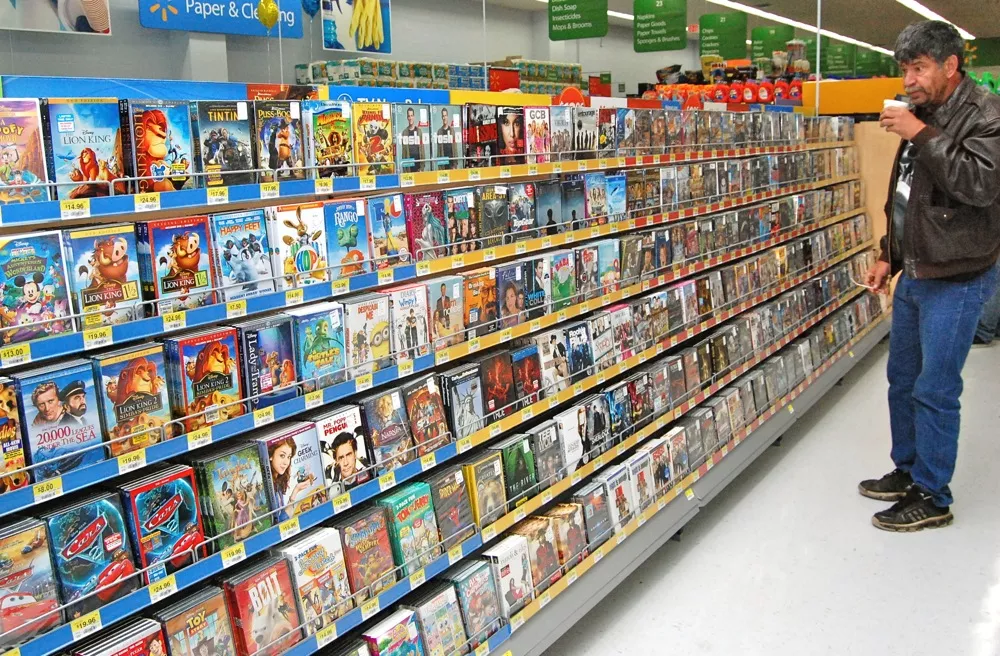 They got DVDs!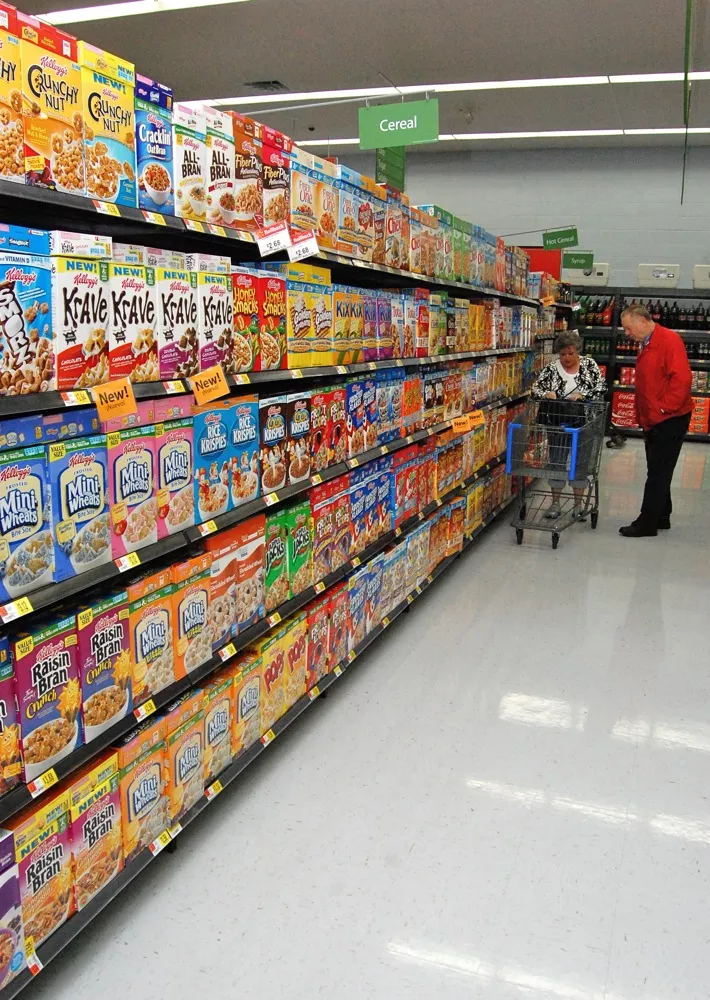 They got cereal!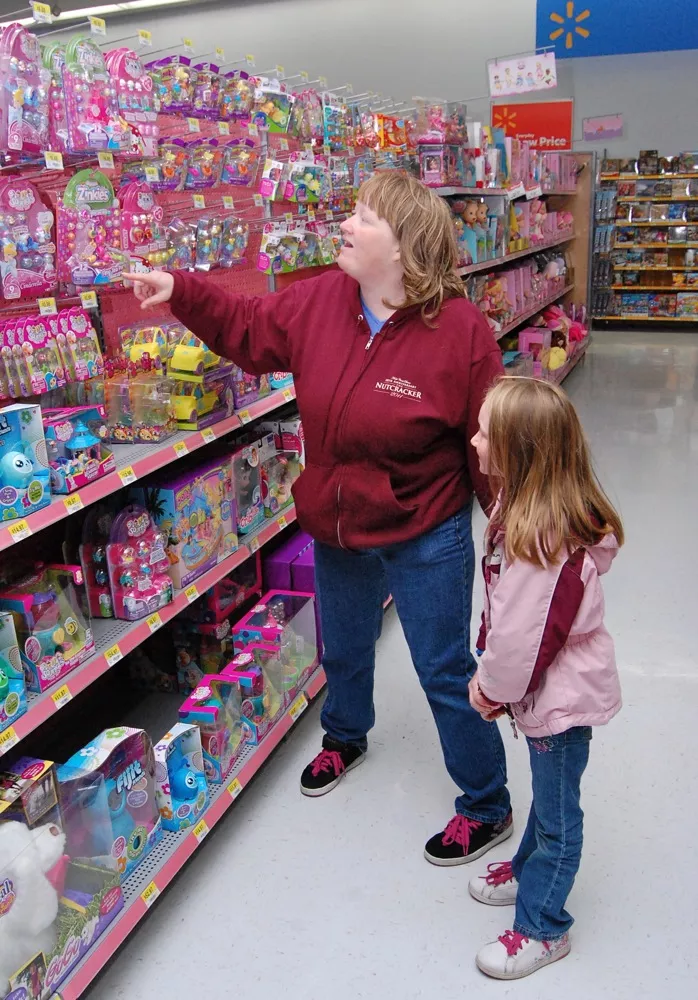 And hey! Jessica found her Squinkies!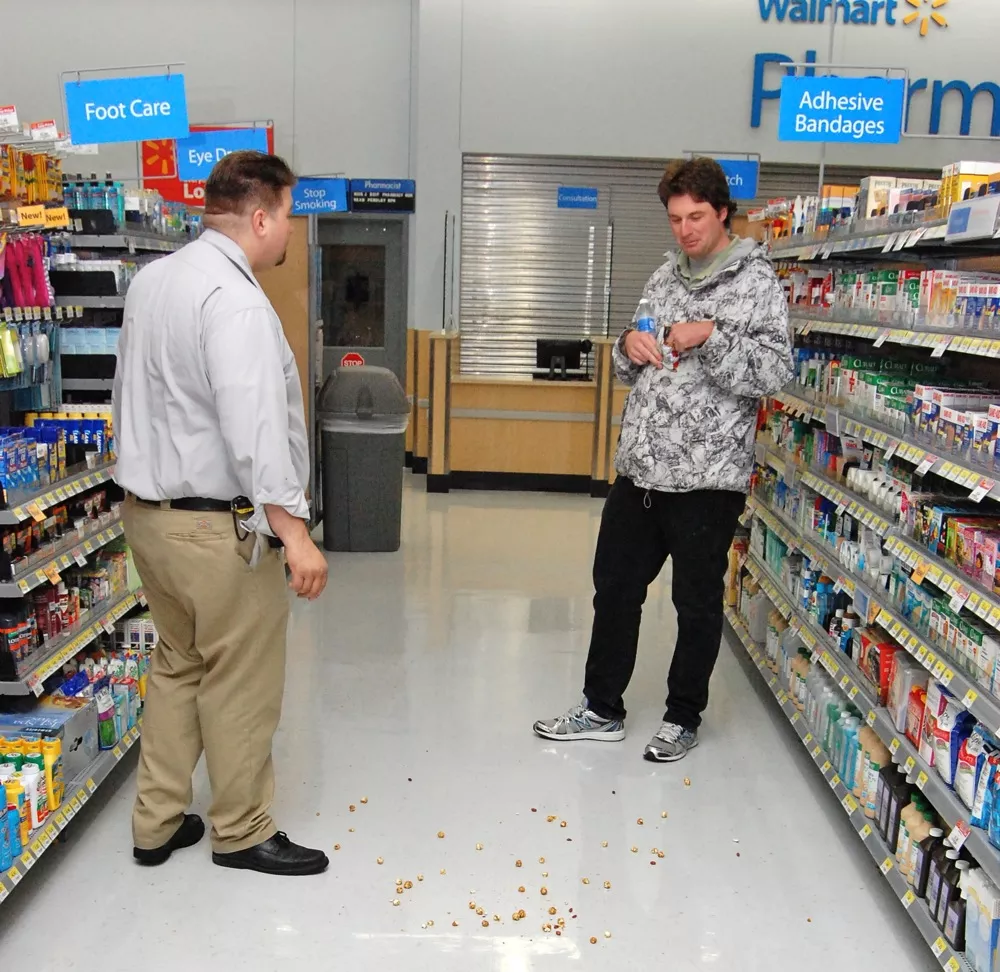 A momentous occasion! Some free Cracker Jacks distributed to Wal-Mart opening day shoppers resulted in the store's first ever spill! Clean up on aisle, uh … oh, they don't have numbers.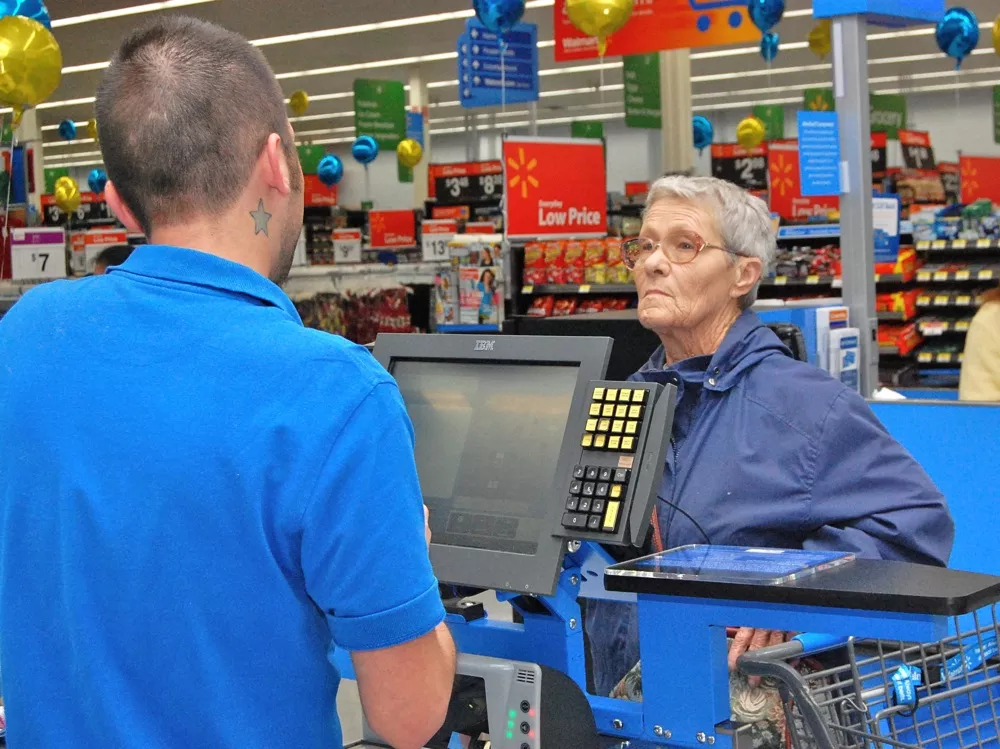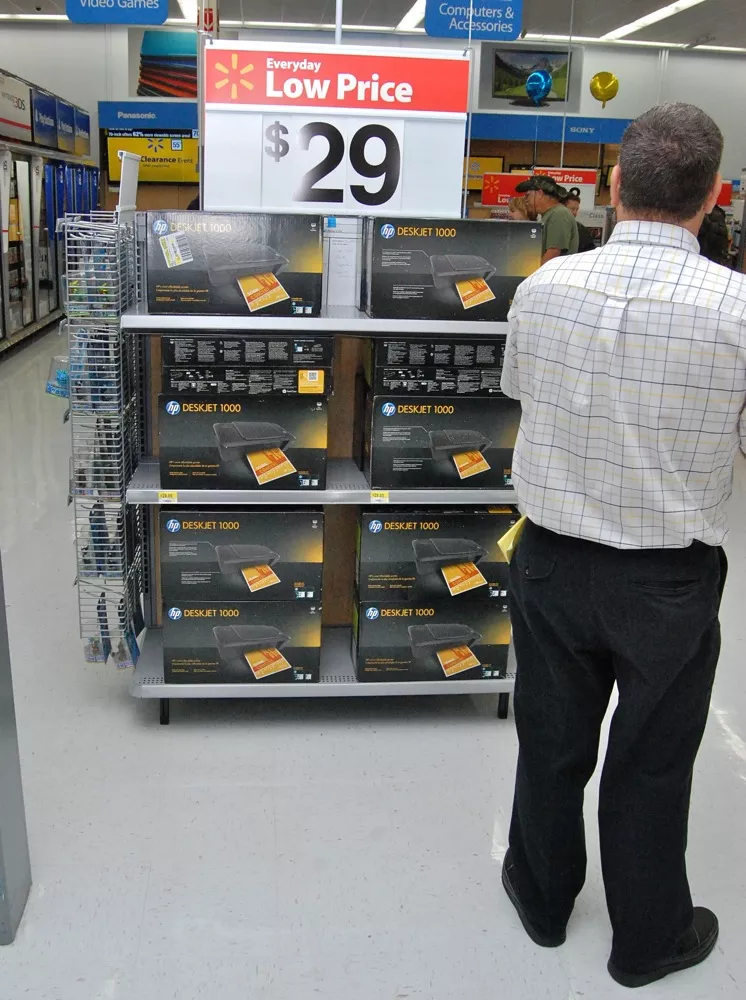 The price of printers has risen since Sunday. Well, these are a different model.
The sugary friends ventured indoors. Here's one.
Oh, here's another one ... but where's that third one ...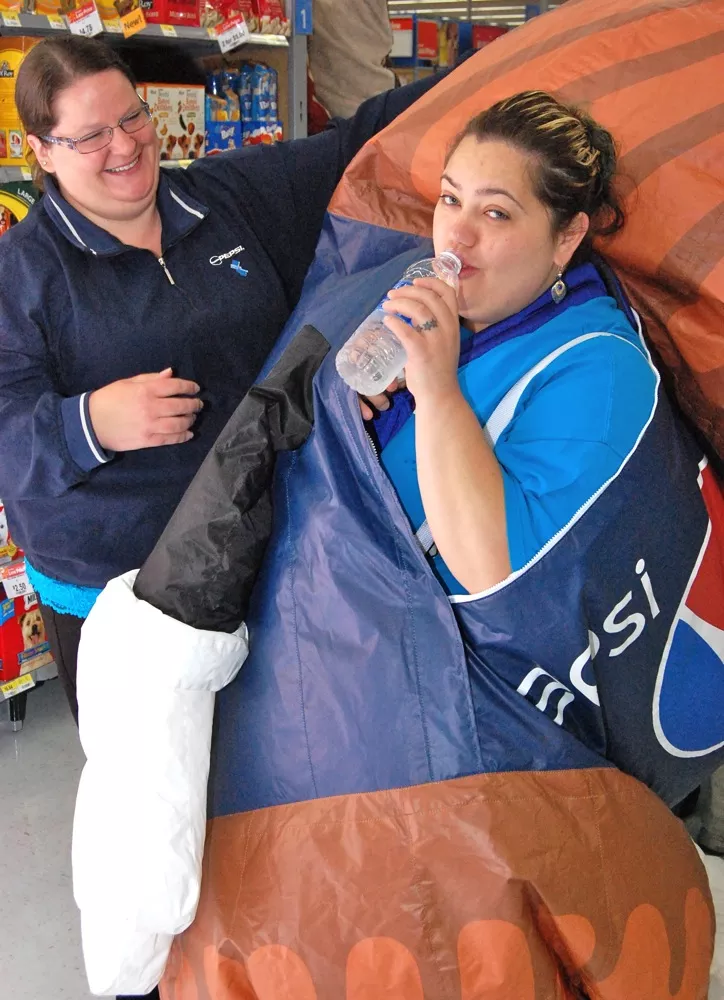 BUSTED!
And then there's the Wal-Mart greeter, Herb -- in many ways, the face of the new Eureka store. Herb applied for the role specifically and was excited to carry on the corporation's tradition.
"It's an institution of Wal-Mart," he said. "It was part of the first store in 1962."
After a career as a mechanic, Herb retired eight years ago but the realities of the financial climate led him to reenter the workforce.
"You can't live on one income anymore. It's a two income society," Herb says.