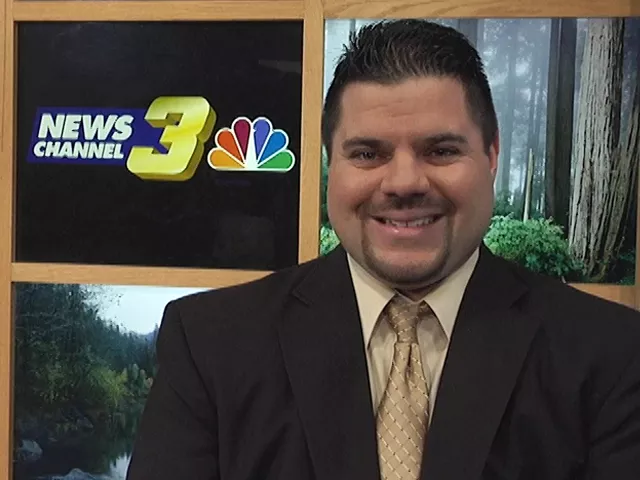 From sports scores to news reports: Longtime KIEM Sports Director Manny Machado has been named the station's next news director, filling the position last held by the polarizing Betsy Lambert. Station Manager Roy Frostenson announced Machado's promotion to the station's staff this afternoon.
"I'm thrilled that Manny has agreed to take on the extra duties of news director," Frostenson told the Journal shortly afterward. "I think that he's the perfect person to lead our news operation forward."
Machado will remain the sports anchor while managing the news side from behind the scenes, Frostenson said.
While not quite a full-fledged local by old-timer standards (he was born in S.F.), Machado graduated from Eureka High School before attending College of the Redwoods and Humboldt State University, where he earned his bachelor's degree in broadcast journalism in 2005. He started with KIEM as an intern in 1999 and has been the station's sports director for seven years.
Machado said he's "very excited" about the promotion and wants to "get the news department going in the right direction."
On a sadder note, meteorologist Jim Bernard, who has long been a respected fixture on the North Coast, announced on air last night that he plans to retire from his weatherman position due to unspecified health problems. Frostenson said there's currently no timetable set for Bernard's departure.