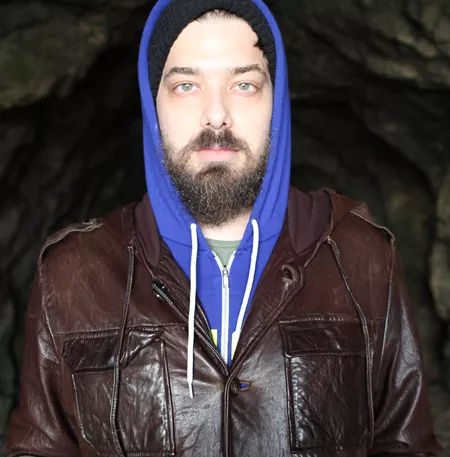 As of today you can get non-season tickets to individual shows in HSU's CenterArts Season at HSU, a cool collection of sit down concerts (details here and here). CenterArts has lots of great artists that anyone might like -- k.d. lang, Tower Of Power, Elvis Costello, Richard Thompson, Ahmad Jamal, Arlo Guthrie, Rufus Wainwright, for example -- with most shows targeting an older demographic.
Shows from HSU's student-funded AS Presents on the other hand are aimed at the younger student audience (AS = Associated Students). This morning ASP announced what's up for fall, including a weekend blast starting the school year with a taste of EDM and a couple of record parties featuring our friends from the super-successful Missing Link Soul Night.
September ASP shows include Matt 'n' Adam's favorite band, Pokey LaFarge and the South City Three, a New Orleans bounce show by Big Freedia (rescheduled from earlier this year), psyche rockers Deefhoof and a rare hip hop-at-the-Duzer show with Aesop Rock (above).
Here's all the haps as laid out in their press release:
AS Presents proudly announces its 13th fall event schedule at Humboldt State University. Things kick off on Aug. 24, with one of the West Coast's most celebrated DJs Ana Sia with special guests B. Bravo and Epcot in the Kate Buchanan Room. That same night the Missing Link All-Vinyl Revue (featuring Matt, Adam & Mantease) with very special guests The Numero Group (from Chicago) will create a dance party in the South Lounge. The next day, Aug. 25, the fuzzy psych soul and funk sounds of Monophonics will perform a free show on the UC Quad. Later, the South Lounge is once again turned into a sweaty dance party featuring Missing Link All-Vinyl Revue (with Matt, Adam & Red) with very special guests Secret Stash Records (from Minneapolis). The cap off the night, Emancipator makes his Humboldt State debut when he brings Yppah and Anomie Belle to the Kate Buchanan Room.

On Sept. 7, Joyce Manor who is known for quick blasts of catchy, stripped, no-frills punk will take over the Depot. The Queen Diva of New Orleans Bounce, Big Freedia, will hold court in the Depot on Sept. 9. Pokey LaFarge and the South City Three will bring their unique riverboat soul sound to the Depot on Sept, 11. On Sept. 12. Aesop Rock will hold court in the Van Duzer Theatre,

Sept. 21, fresh off of Warp Tour Tomorrows Bad Seeds will rock the Depot. The next day Sept. 22, Orgōne transforms the Depot with its signature sound of adrenaline-fueled funk and sweat-dripping soul. Indie psych rockers Deerhoof return to Humboldt on Sept. 30, with a show in the Depot.

Macklemore & Ryan Lewis hold a singular place in the Pacific Northwest hip-hop scene. You can see for yourself when they perform in the Depot on Oct. 23. On Oct. 24, albino rapper Brother Ali takes over the Depot as part of his "Mourning in America and Dreaming in Color" tour. On Nov. 12, the undisputed kings of New Orleans, The Rebirth Brass Band will turn the Depot into a Mardi Gras party!

Tickets go on sale on Aug. 7, at the University Ticket in person or by calling 707-826-3928 and online.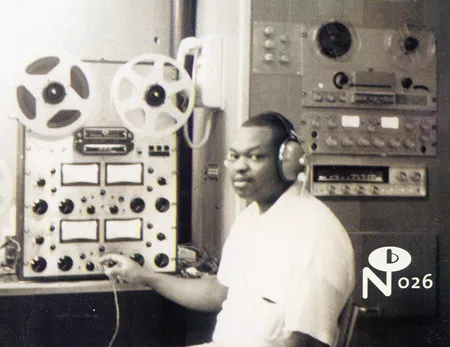 (Numero Group)