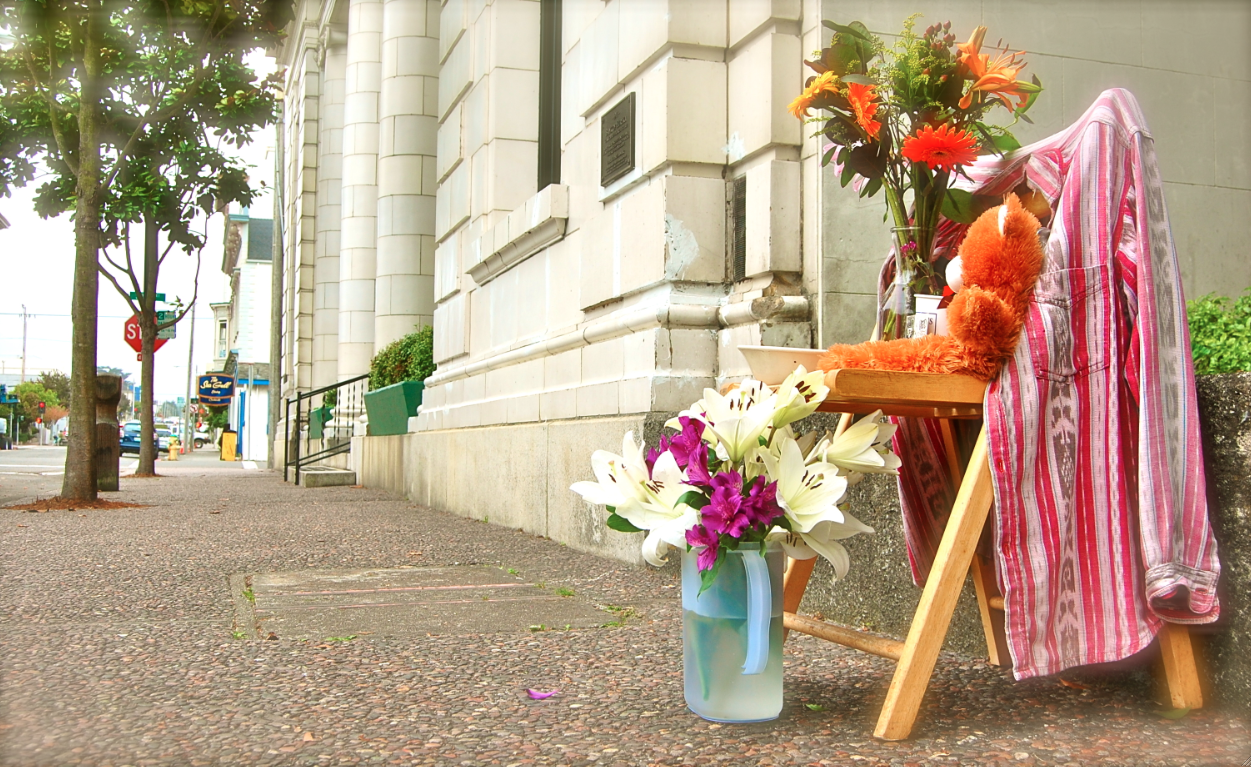 A memorial sprang up in front of the Clarke Musuem soon after Eureka resident John Tutuska died on Sunday. The endearing, highly visible Old Town character could often be seen shirtless and deep in meditation in front of the museum. He was 67.
Update, Oct. 16: For those who might have missed this in the comments section below, Tutuska's friends are organizing a memorial at 11 a.m. Nov. 2 at Clarke Plaza, on E street right across from the museum.
Here is what the Journal's Heidi Walters wrote when she declared him "Best Old Town Sunbather" in our 2010 Best Of Humboldt issue:

The sun comes out — when it comes out, oh, praise the sun! — and out comes John Tutuska. Skinny legs in baggy jeans cinched tight. Sandaled feet smooth-brown. Bare torso, creased arms and serene face baked to madrone. Tutuska sits in a chair or stands beside it — a dark, still exclamation against the white, white, eye-shattering white wall of the Clarke Museum. Ah, but he does not worship the sun. He is not here to work on his tan.

"My primary purpose is to meditate," says the gentle Tutuska. "The sun serves as a jump start to the light within."

You understand, don't you? The light glowing in the closed eyelids?

"And once you find the light within, that's all you have to do. That's where your social questions get answered. That's where all your questions get answered. And that's a place of true healing."

But why this place, this wall? Well, says he, when the wind is blowing off the water, this is the warmest spot.
Shop owners and workers in Old Town remembered Tutuska fondly on Monday, telling stories of his thoughtfulness and spirit. His cremation is being handled by Humboldt Cremation and Funeral Service.