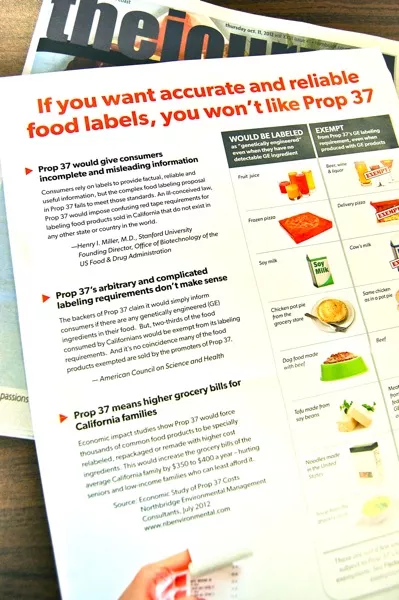 ... the wretched masses from your election-teeming mailbox.
Because we're hunting for the most scurrilous, most distorted campaign material making the rounds in Humboldt.
It's a contest!
When you see a campaign whopper, drop it off at our office at 310 F. St. in Old Town Eureka, with a little note about what you think is misleading or downright false. You'll get extra points if you cite sources and include URLs where we can research the truth. And we'll need your real name, address and phone number so we can contact the winners.
Or fax the ad(s) and your note to us at 442-1401.
Or take a picture of the offending material, with good enough resolution that we can read all the fine print, and email it with your comments to editor@northcoastjournal.com. Put "election ad contest" in the subject line.
We'll post some of the worst offenders on our blog between now and Election Day. (Don't worry, we won't put up your address or phone number -- just your name and the city you live in.) And we'll crown the grand prize winner, the Supreme Spotter of Sleaze, soon after the election.
The fine print: Just keep it Humboldt. We're looking for the worst of the worst that's being circulated here, in our community. But the topic can be any issue on the November ballot -- local, state or national -- as long as the campaign material lands here. Mostly we're expecting mailers, but if you want to send us locally aired audio or video or other media, go right ahead.