Above: Mad River wins!
File this away in the tell-us-something-we-don't-know drawer: Humboldt-produced beer is top shelf, kids. And now it's official (again).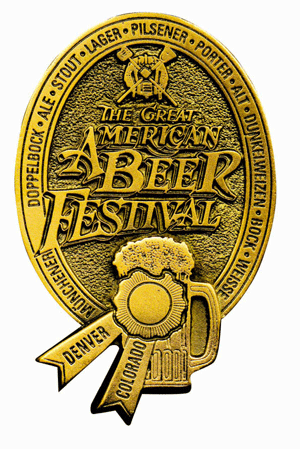 At last weekend's annual
Great American Beer Festival
-- the Academy Awards of brewin' --
Mad River Brewing Co.
bested 67 other microbrew entries to take home ze Gold in the "Golden and Blonde Ale" category with its
Humboldt-approved
Steelhead Extra Pale Ale.
BOOM!
This is the second time Steelhead has earned the honor, having first done so back in 2008. Cheers, crew!
Ah! But MRB was not alone among local award winners. Fortuna's
Eel River Brewing Co.
took home the silver in the "Aged Beer" category for its 2004 Triple Exultation. Here's to aging gracefully. Well done.
So drink up, HumCo. You's gots good brews.
Above: Eel River, well "aged."
Previous NCJ Beer Obsssion:
Beer In The Headlights, Humboldt: Beer Champion