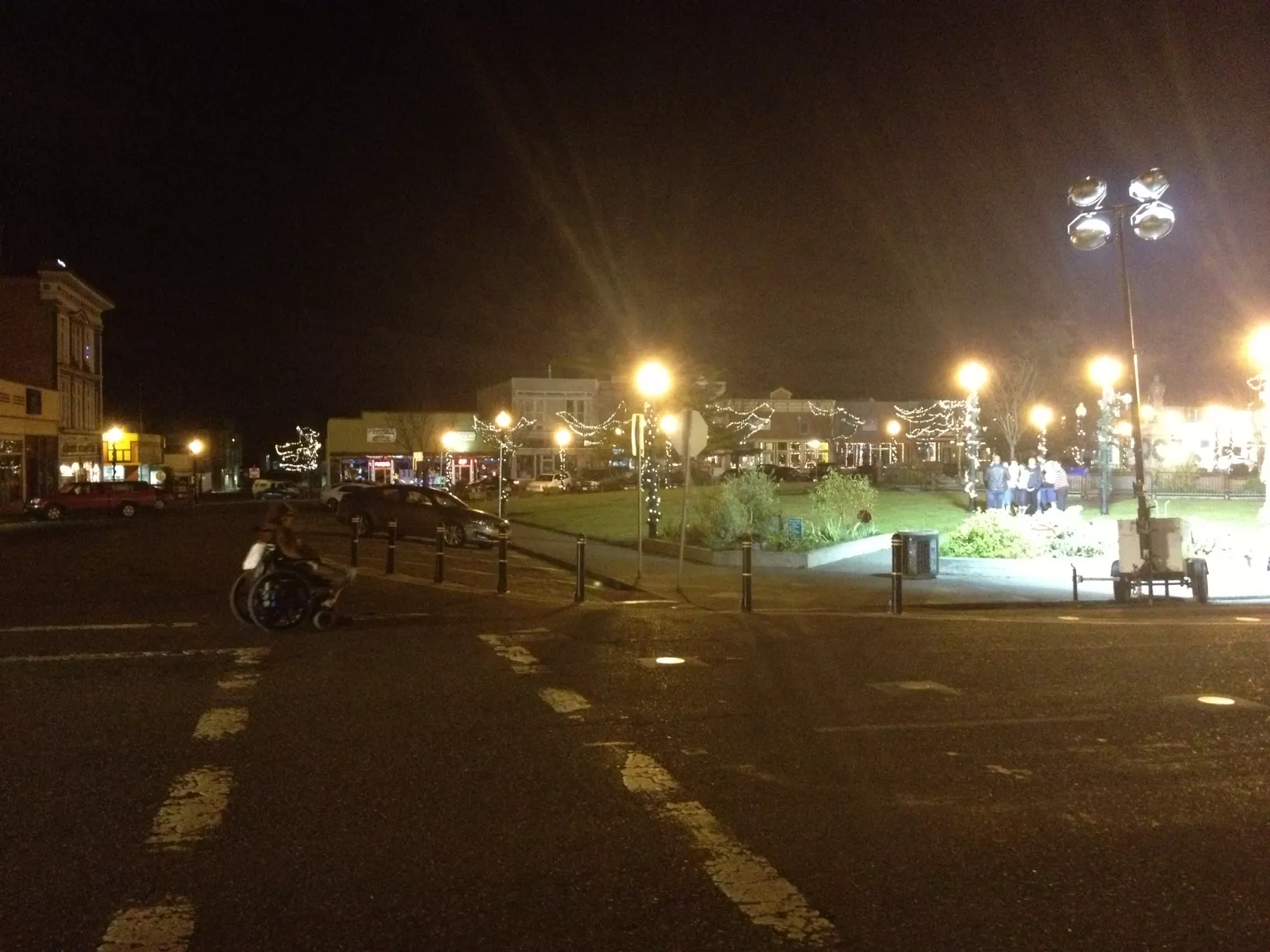 The following is an incomplete list of things that were in abundance on the Arcata Plaza five minutes after midnight on New Year's Eve (when the above picture was taken):
Flood lightage
Officers
Parking spaces
Quiet ('cept for the generators running the aforementioned lighting.)

What was missing from previous years?: People.
Just two years ago, New Year's Eve 2010/11 brought jubilant shoulder to shoulder crowds -- as well as significant vandalism and destruction -- to the Arcata Plaza. As midnight approached, bar row revelers spilled out onto the street and made their way towards the center square for the obligatory countdown, McKinley climbing and general rowdiness.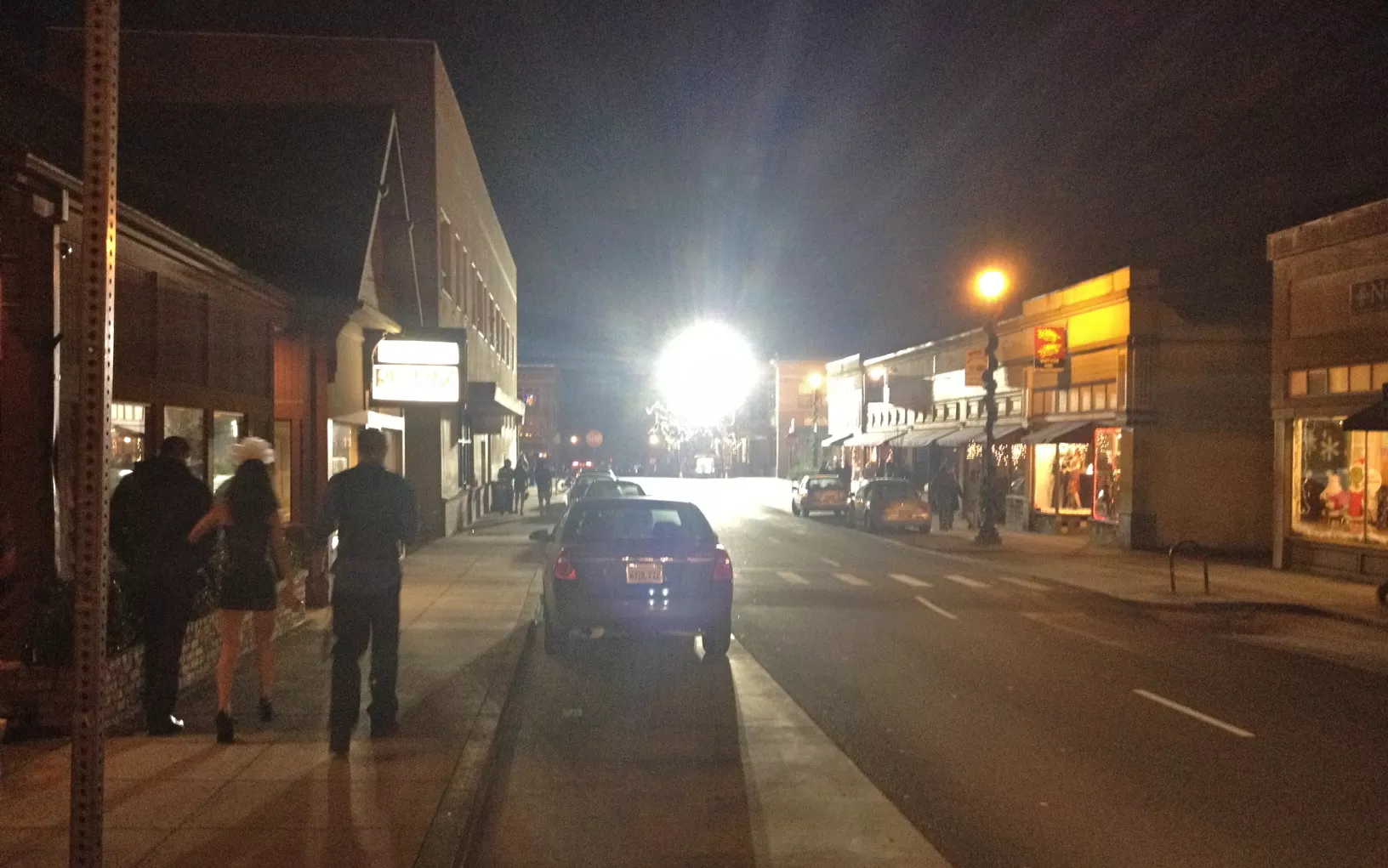 This year, not so much. In a repeat performance of NYE 2011/12 and this year's Halloween, the Arcata Police Department, with the assistance of other area law enforcement agencies, provided a heavy uniformed swarm and again barred citizens from McKinley's inner sanctum. Steel barricades, towering flood lights and the return of the "Critical Incident Response" mobile command unit -- parked on a the cordoned off block of Eighth Street in front of Bank of America -- all signaled that chaos was not to be attempted. The few that did venture out into the chilly evening remained mostly confined to the bar row sidewalk. All in all, compared to years past, 'twas dead.

As was the case in the other most recent holiday crack downs, the increase in officers had the City's desired effect: The Plaza stayed intact. McKinley's face remained unhumped. Happy New Year, y'all.