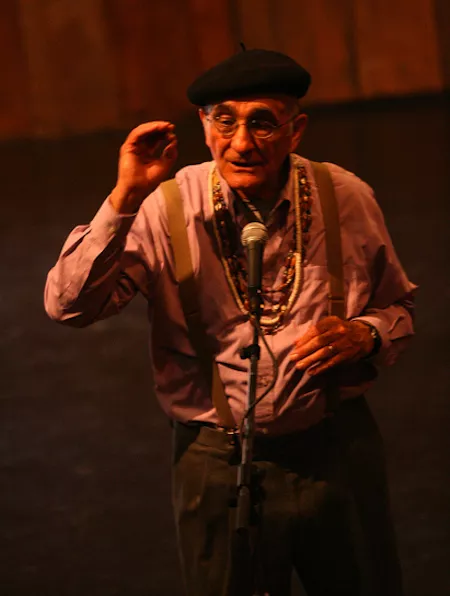 Storyteller Dan O'Gara died Monday at the age of 76 at UC San Francisco Hospital surrounded by his family. O'Gara was flown to the hospital following a massive stroke that came on unexpectedly while he was cutting wood near his home in Trinidad.
In recent years O'Gara was best known as founder of the North Coast Storytellers and for starting the annual Storytelling Festival by the Sea. Born in Los Angeles, he spent much of his life as a teacher, working alongside his wife Penne teaching in Columbia and Indonesia before settling in Trinidad and teaching at Worthington and Grant schools in Eureka.
After retiring in 1995, he split his time between passions, working with the local, state and national park system as an interpreter, stewarding a 48-acre stand of redwoods and fir along Luffenholtz Creek in Trinidad, and spinning tales, many of them gathering in his world travels. He was in the midst of helping plan the next Storytelling Festival by the Sea when he died.
He is survived by his wife Penne, their three children and eight grandchildren. The family will gather with friends for a celebration of his life at Trinidad Town Hall on July 2, Dan's birthday.