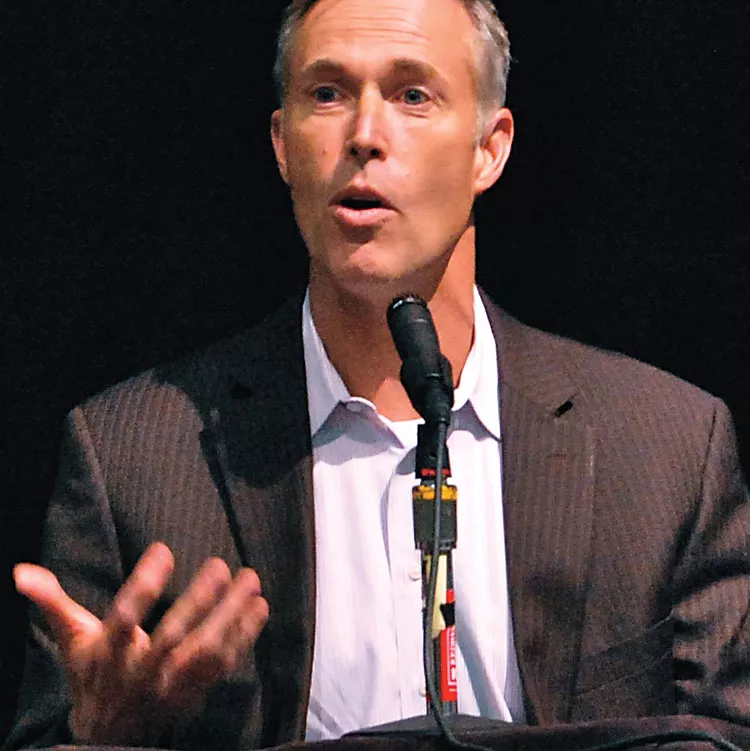 How cool is our new Second District U.S. congressdude? He
jams with rockstars
. He sends
campaign materials
that you can wash dishes with. And now he's offering us, his constituents, a chance at free tickets to see President Obama's second-term swearing in ceremony in D.C. on January 21.
From his office:
WASHINGTON- Congressman Jared Huffman (D-San Rafael) announced today that his office has tickets for President Barack Obama's Inauguration that are being made available to constituents in the 2nd Congressional District through a limited-time lottery this weekend. The Inaugural Ceremonies will be held in Washington, D.C. on January 21.

"I'm looking forward to the 57th Presidential Inaugural Swearing-In Ceremonies and I'm excited to be able to invite my constituents to join me for this historic event," said Huffman.
"If you've dreamed of attending a Presidential Inauguration but thought you'd never get a ticket, here's your chance. We have a limited number of tickets and we've set up a lottery system to allocate them. To be eligible to win, you must enter by midnight Pacific time, Sunday, January 13th, 2013, and be a resident of California's Second District. To enter, all you need to do is go to my website, http://huffman.house.gov/inauguration and fill out the form. I'll notify recipients by the close of business on Monday, January 14th, 2013.

"Thank you for your interest in the 2013 Presidential Inauguration. I hope to see you in Washington!"