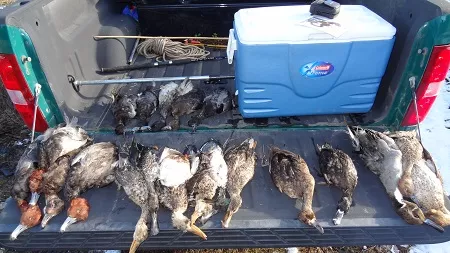 Somebody with a deep desire to enter the new year with some seriously bad karma blasted the life out of 21 ducks up off Fickle Hill Road. It happened on Dec. 29. Five different ducks species were represented among the dead. The weapon used was possibly a shotgun. And not a one was plucked and stripped of its meat, but rather, as the California Department of Fish and Wildlife news release reports:
"... the ducks were abandoned to spoil next to the road."
Hence the bad karma: This was no hunger killing. State code prohibits such waste. And, besides, 21 ducks would be over the bag limit. If you know anything about this, Fish and Wildlife would like to talk to you: (707) 445-6493.