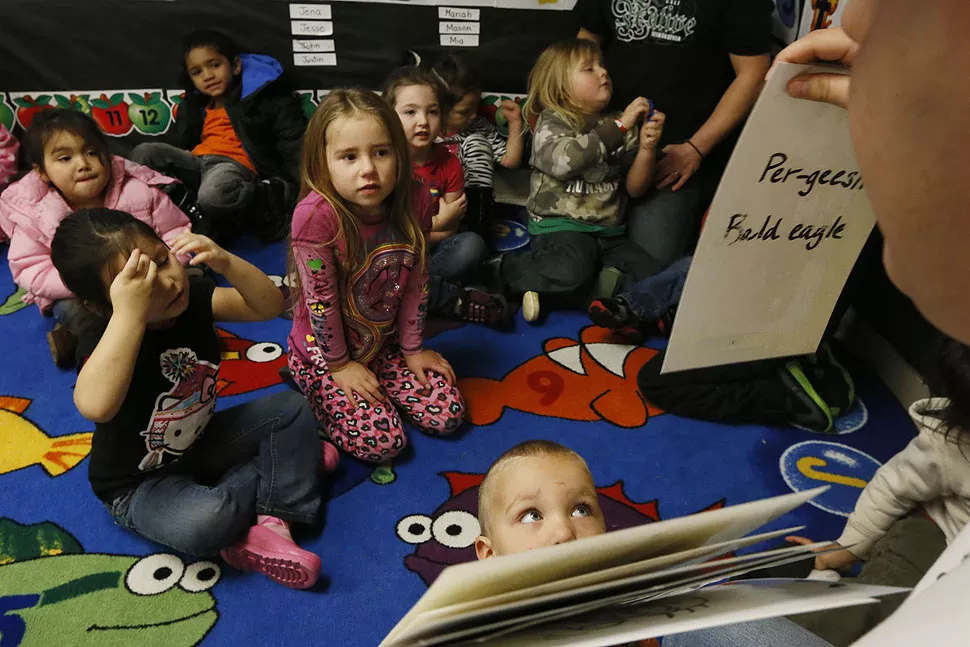 The Los Angeles Times writes about a new Yurok language program at Eureka High School, launched last fall, making EH "the fifth and largest school in Northern California to launch a Yurok-language program" and "marking the latest victory in a Native American language revitalization program widely lauded as the most successful in the state."
The story notes there are about 300 basic Yurok speakers now, 17 of whom are fluent. Eureka High's plan, it says, goes beyond mere language learning:
"... the teacher and tribe have some longer-term goals: boosting Native American high school graduation rates and college admissions numbers; deepening the Yurok youths' bonds to their culture; and ensuring that their language will regain prominence after half a century of virtual silence."
You can read it here.
The Journal first wrote about the story's protagonist, Yurok teacher Carole Lewis, 13 years ago and again seven years ago.