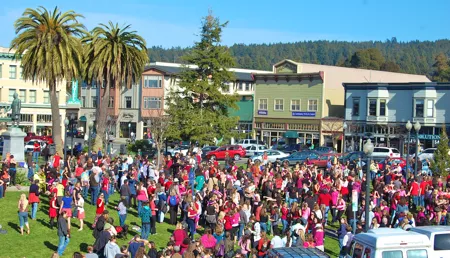 At 2:14 p.m. this afternoon, hundreds gathered on the Arcata Plaza for the One Billion Rising V-Day Flash Mob, part of weeklong V-Day Humboldt festivities raising awareness about violence perpetrated against women. (For the complete list of remaining V-Week events, click here.)

Women (and some men) young and old performed a choreographed dance. We present evidence: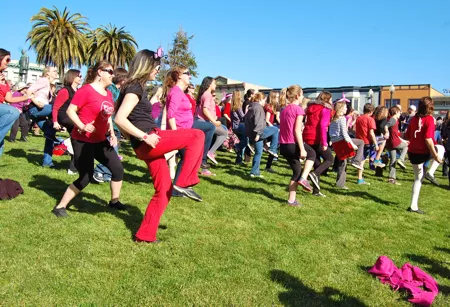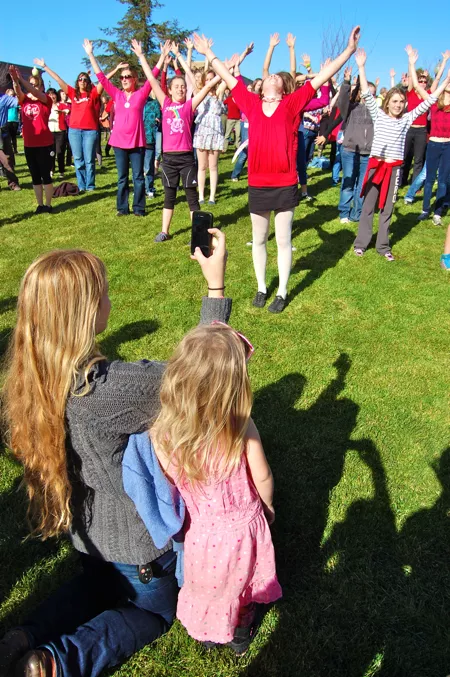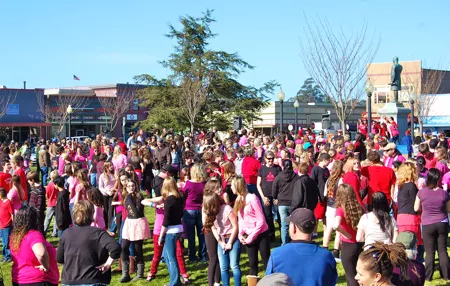 The following video was taken by Don Husman.