Around 60 people gathered in front of the Humboldt County Courthouse this afternoon to show public support for women's health rights and Six Rivers Planned Parenthood. Signs, honks and pink were plentiful.
Simultaneously, across town, three members from the local 40 Days For Life campaign stood quietly in front of SRPP's driveway praying for an end to abortion. Today is Day 15 of their 7 a.m. to 7 p.m. public appeal to God.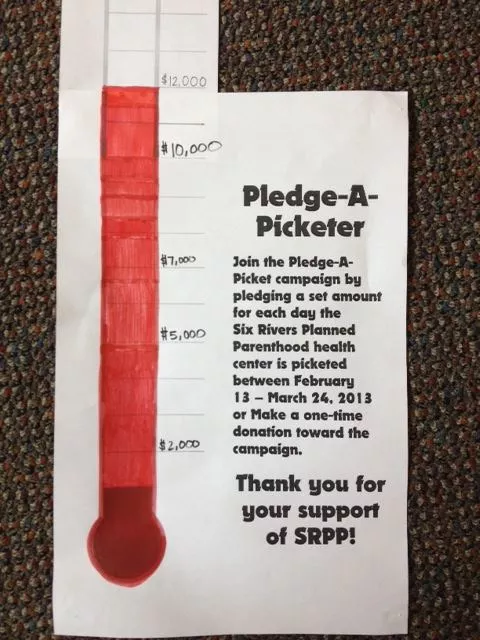 Earlier today, SRPP announced they had raised over $12,000 as part of their Pledge-a-Picketer campaign launched in response to the 40 Day crowd. For more on this, check out our previous coverage.