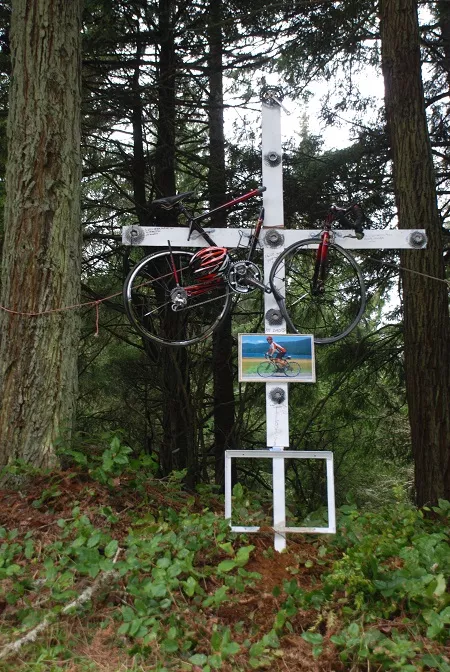 Bigfoot Bicycle Club is hosting a memorial bicycle ride for John Mello on Sunday, March 10. Mello
was killed while riding his bicycle
on Highway 101.
The ride begins at 10 a.m. at the Arcata Plaza, goes through the Arcata Bottom and over the Mad River on the Hammond Trail Bridge, then continues north, eventually ending up at the place where Mello died, says Bigfoot's Tim Daniels in a news release on Green Wheels:
He details the rest of the ride, after it crosses the Mad River:
We will regroup at Roger's Market in McKinleyville for those who want to join us there. We will depart Roger's Market at 11:00 a.m. and will follow the Hammond Trail, Clam Beach Drive, 101 to Westhaven Dr. to Scenic Dr. to Patrick's Point Dr. to 101 and turn around at the Big Lagoon turn-off. The return trip will follow the same route with a stop at the memorial John's brother Joe has erected at the location of the collision.
Bring water and snacks.