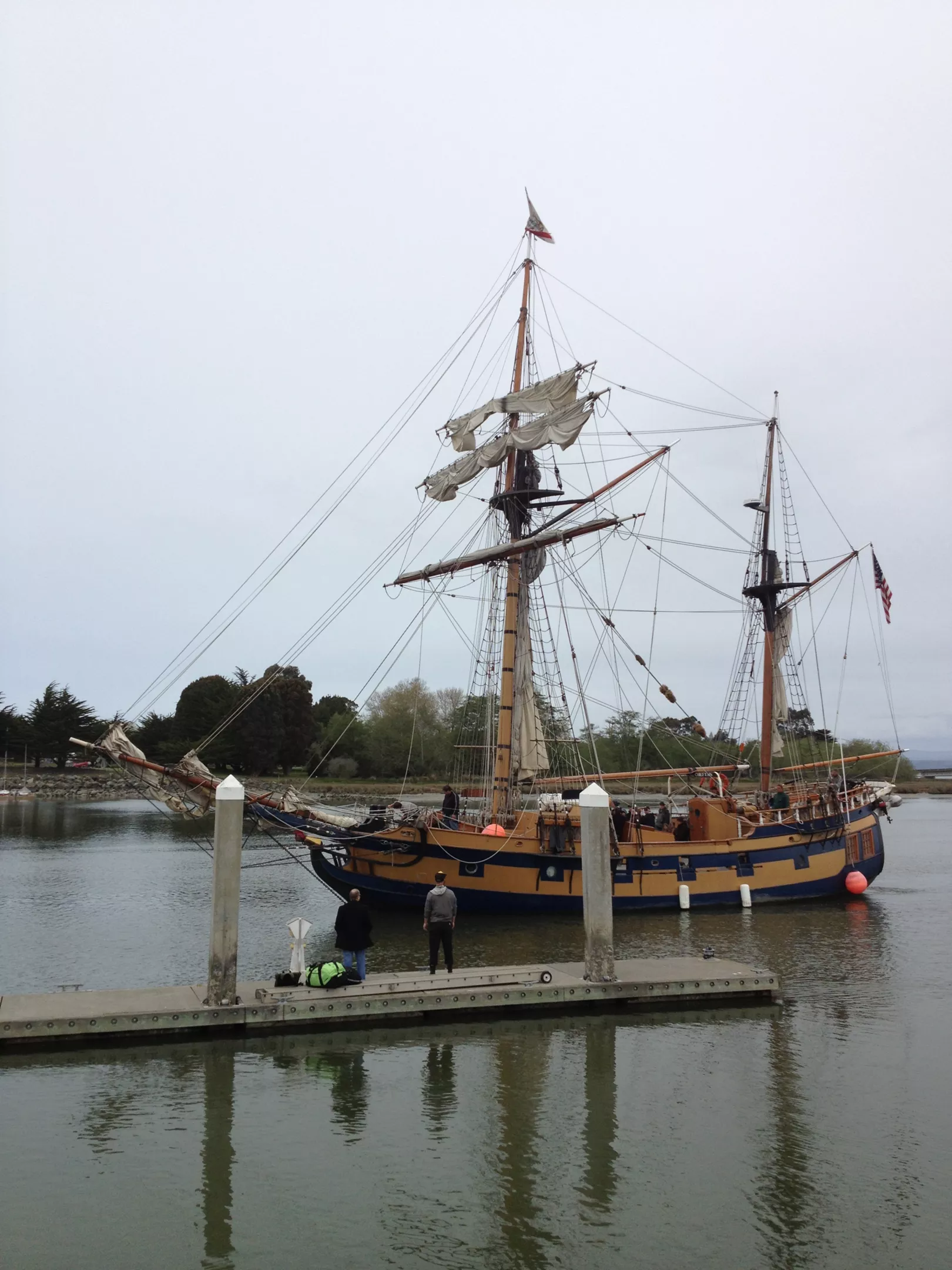 An email came in this morning from Grays Harbor Historical Seaport Authority, the folks behind the tall ships that were supposed to be docked at the Adorni Center over the weekend. Trouble at sea means only the Hawaiian Chieftain arrived.
As noted in a press release:
"Due to continued severe weather off the California coast, the tall ship Lady Washington will not stop in Eureka, as previously planned. She is now scheduled to depart Bodega Bay Sunday or Monday and sail directly for her next scheduled stop, Crescent City, arriving on Thursday."
The Lady was scheduled to arrive in Eureka last week, but she encountered high winds and heavy seas after departing from Bodega Bay and returned to port. Lady Washington's companion ship, the smaller topsail ketch Hawaiian Chieftain, arrived in Eureka on Thursday. The crew has been conducting tours and public sailings. Interested? The latest schedule information is here.