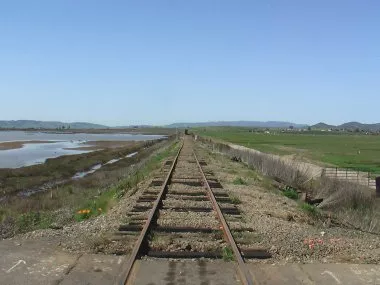 A pair of lawsuits against the North Coast Railroad Authority have been dismissed by a Marin County judge, who ruled that federal law has precedence over state environmental regulations when it comes to railroad operations.

Friends of the Eel River and Californians for Alternatives to Toxics (CATs) filed separate suits against the NCRA two years ago, challenging an Environmental Impact Report on resumed rail service between Napa and Willits. The nonprofits alleged that the EIR violated the California Environmental Quality Act (CEQA). Friends of the Eel said the report should have addressed the NCRA's entire line, from Schellville near the north end of San Pablo Bay north to Arcata. (The line is currently active only from Schellville to Windsor, in Sonoma County.)

But with today's ruling, which confirms a tentative ruling made last week, Judge Roy O. Chermus sided with the NCRA, whose lawyers argued that CEQA didn't apply because railroad operations are the jurisdiction of the federal Surface Transportation Board, which had already granted the agency permission to resume service.

For more on these lawsuits and the current state of the NCRA, pick up a copy of this week's Journal, on newsstands today and online tomorrow.