Photo by Grant Scott-Goforth
Hot off the grill.
By noon, Oyster Fest looked positively placid. Not empty, by any means, but no beer lines (!), and more elbow room than a typical Saturday morning farmers' market.
By all accounts the morning was quieter than years prior.
A local security guard named Annie manned the entrance to Willow and Libation, one of several walkthroughs open to the outside of the plaza. There was some speculation this week about the trickiness of keeping the plaza's entrances fenced off. Annie said the crowds were tame, especially compared to last year. She hadn't had anyone try sneak through yet. "I don't think anyone's drunk enough yet to be that ballsy."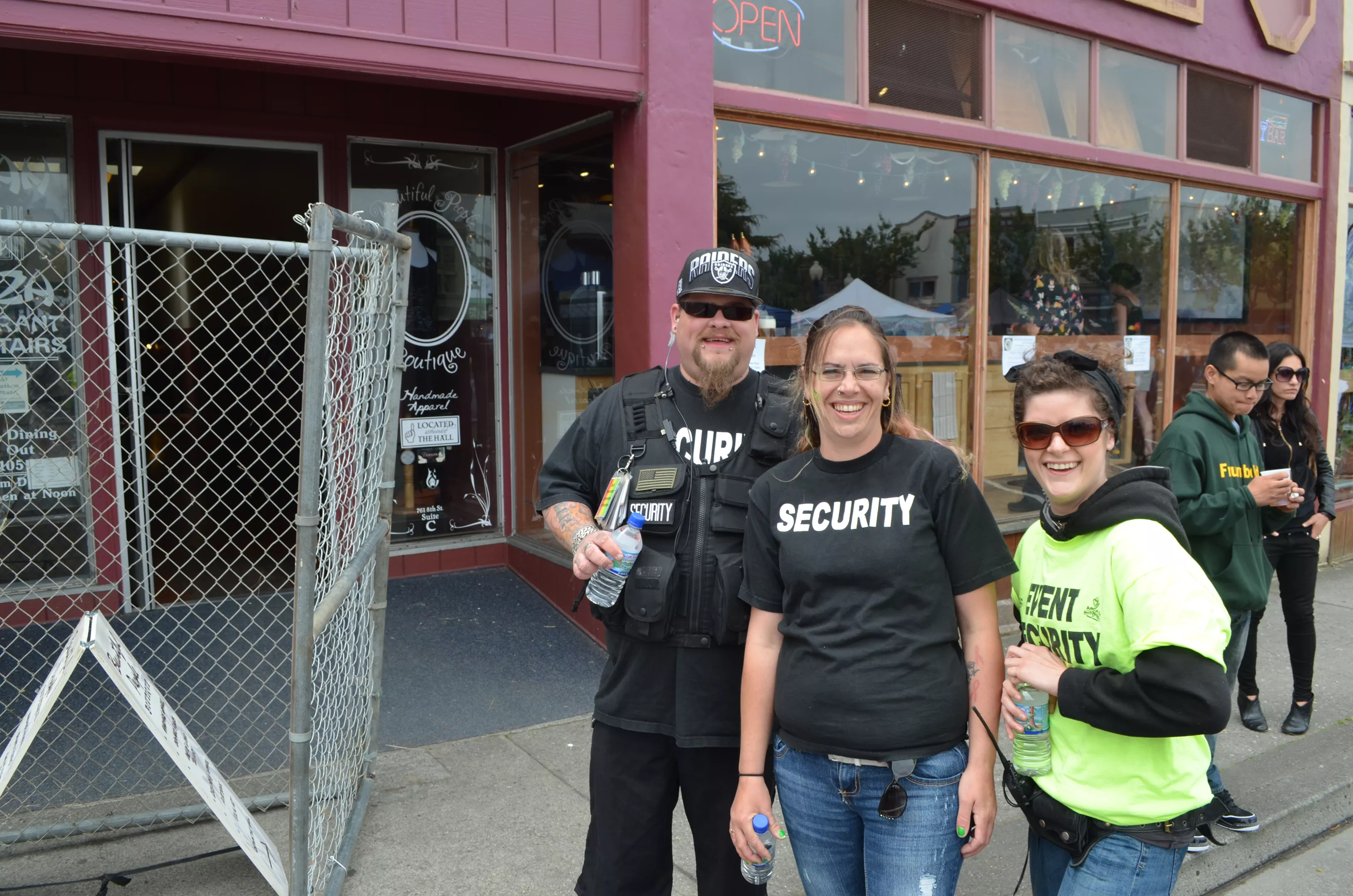 Photo by Grant Scott-Goforth
Big Ron, Peggy and Annie watch for hop-overs.
Journal Editor Carrie Peyton Dahlberg tested another entryway — the back side of Jacoby's Storehouse — but was politely turned away without a wristband.
Just outside the fence on the north side of the plaza, Alibi employee Anders Larson was a bit disappointed with the turnout. The bar and eatery was fully staffed in preparation for lots of drinkers. But by noon, Larson said he wasn't even needed. And that didn't bode well for what's usually a great day for tips.
Photo by Grant Scott-Goforth
The plaza's north side -- tavern row -- had the only fence featuring barbed wire.
Festival Organizer Jennifer Koopman, looking both relieved and frenetic, said she'd gotten about 45 minutes of sleep the night before. Backlash to the fences from plaza business owners reached a fever pitch that week. But since that morning, Koopman said the feedback had been "all positive."
Photo by Grant Scott-Goforth
Beer volunteers making people happy.
There aren't any attendance figures yet, though Koopman said charging the entrance fee will give them a more accurate count than ever before.
By 3 p.m. Oyster Fest was looking a bit more familiar. The sun peaked out from the clouds a few times. The beer and oyster lines reappeared. Kids danced. Adults bounced raucously to Lyrics Born. A few stumbled back to their blankets, beer and oyster trays in hand.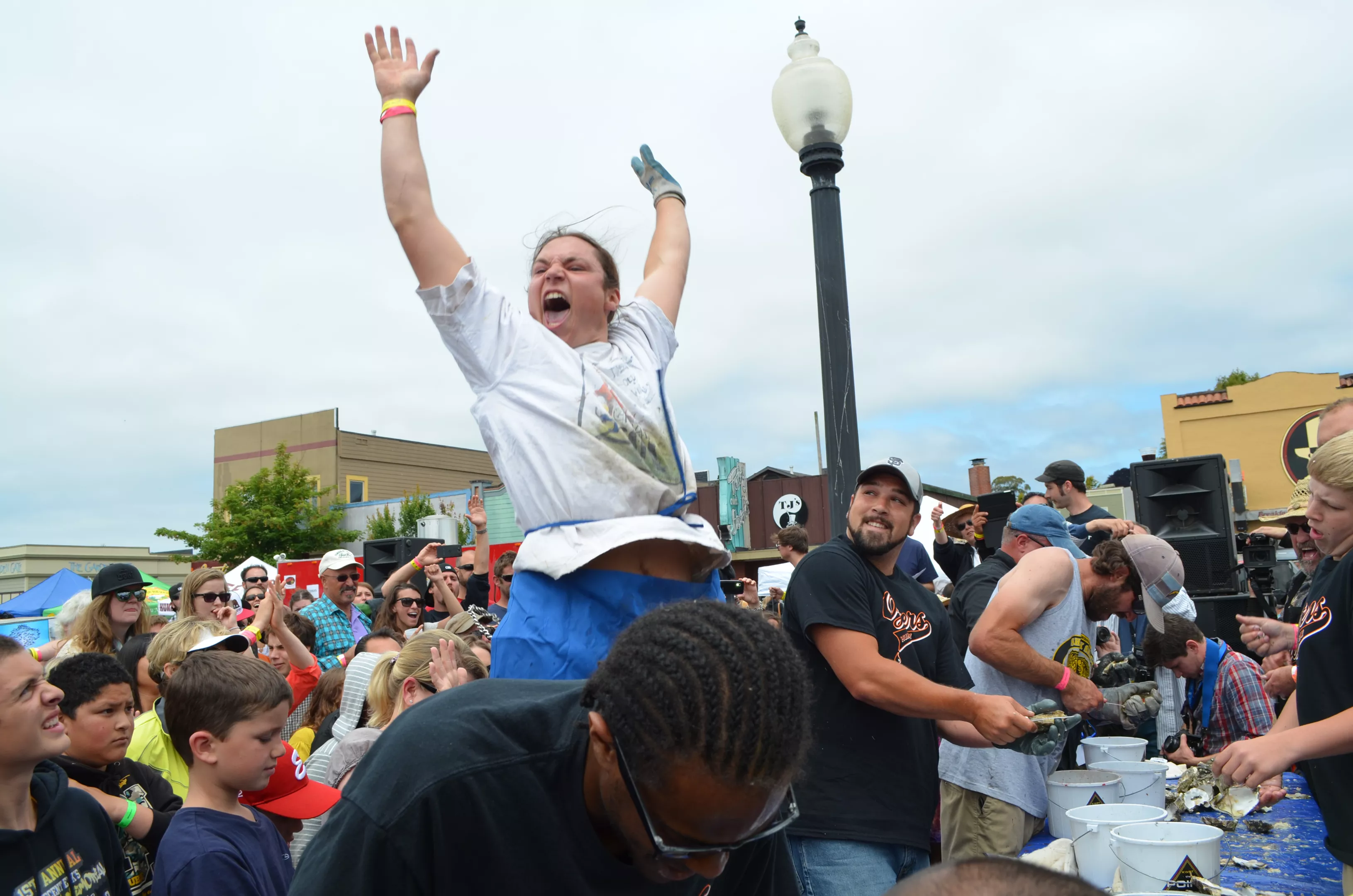 Photo by Grant Scott-Goforth
Zack Mathieu celebrates his shucking victory.