From castles to koi fish, squid to sunbathers, sandy creations sprung up alongside the sea in Manila today -- only to disintegrate as the waves advanced.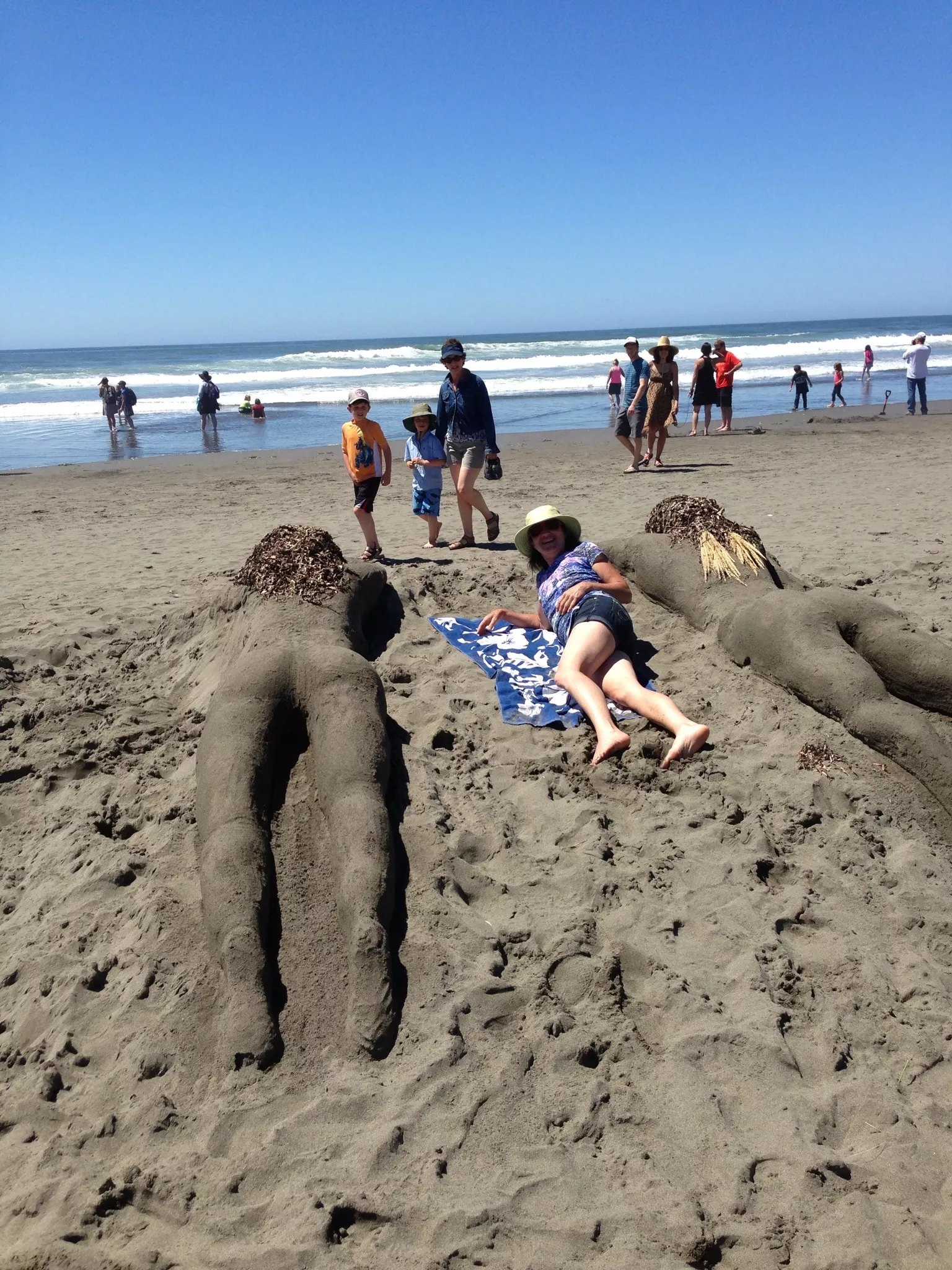 Carrie Peyton Dahlberg
Terry Devine, one of the Wildberries team members, sprawls beside the sunbathers the group created.
Among the ephemera were two giant, lanky bodies, seaweed hair steaming down their shoulders, who looked so relaxed they tempted one person after another to lie beside them. If there had been a prize for most interactive sand sculpture, this surely would have nabbed it, said Terry Devine, a member of the Wildberries team that dreamed these two up.
"It went viral," she said, in between offering to take pictures of passerby who wanted their place in the sun.