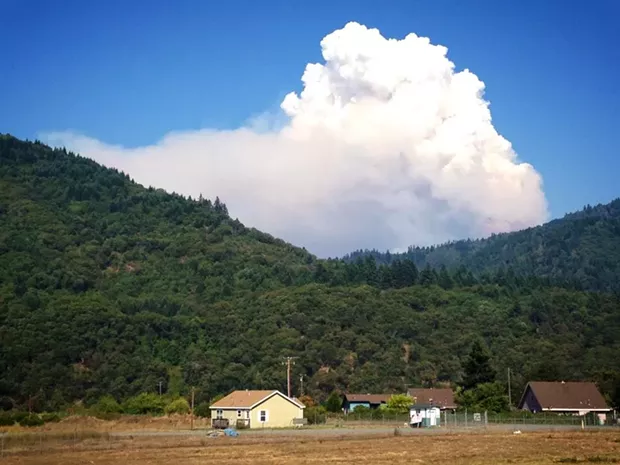 Ken Malcomson
Smoke rises over the Hoopa Valley Tribal Reservation.
Lightning sparked fires east of Hoopa over the weekend, adding to the smoke-congested air along the Trinity, Klamath and Salmon rivers.
Joining fires in Orleans and along the Salmon River, the latest blaze (called the Corral Complex) started Saturday morning and grew to 375 acres by this afternoon. Lots of fuels and extreme terrain -- not to mention thinly spread firefighting resources -- are making this fire "problematic," according to Six Rivers National Forest.
Check the Forest Service's
Inciweb site
for updated details on this and other Northern California fires.