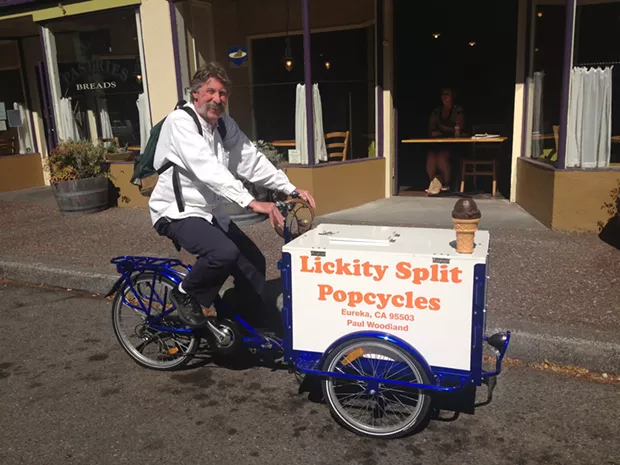 So here we are,
record high in Eureka today
, Old Town store doors thrown open, windows raised as high as they can go, shopowners and patrons lingering on the sidewalk marveling at the heat. What's that cry? "Popsicles!"? Yes! And not just any old popsicle vendor, but well-regarded storytelling master
Paul Woodland
.
Woodland's cycle-cart, Lickity Split Popcycle, is in Old Town today, but he has permits for Arcata and Fortuna in addition to Eureka, so he may be coming to a neighborhood near you very soon!
Did we mention the fresh fruit inside?
Poptacular!