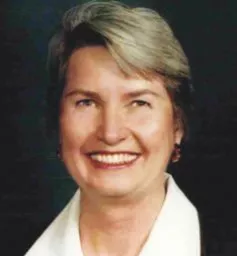 Pat Wiggins, who represented the North Coast in the state senate from 2006 to 2010, died this morning, a staffer with the Senate Democrats has confirmed. She was 73.
Wiggins served on the Santa Rosa City Council before moving on to the State Assembly, where she represented the 7th District (Napa, Solano and Sonoma counties) from 1998 to 2004.
During her political career Wiggins championed such issues as smart growth, affordable housing, health care, women's choice, the environment and North Coast industries including wine, aquaculture and fisheries.
And according to
this bio
, she was raised by a family of daredevils. Awesome.
UPDATE:
Assemblyman Wes Chesbro (D - Arcata) issued the following statement:
Pat Wiggins was a powerful leader for her constituents and for all of the people of California. Representing overlapping districts in the Assembly and state Senate, we were legislative partners who worked together to defend the coast, restore fisheries and protect rural health care and education. Pat Wiggins leaves a lasting legacy that will touch the lives of every Californian for many years to come.