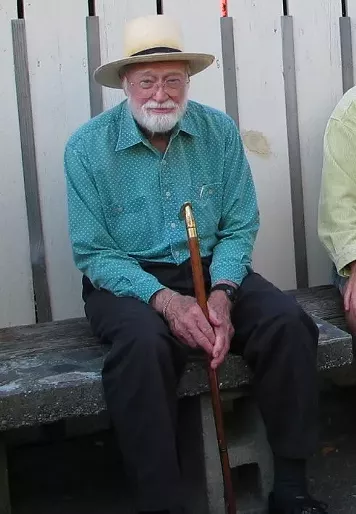 Longtime KHSU host and friend of the community Ben Tankersley died Tuesday. He was 93 years old.
If you ever heard Ben talk, you know who he was. His Friday morning classical music program, "A Musical Offering," ran for most of 26 years between 1985 and 2011.
Two years ago, Ben retired and moved to North Carolina to be closer to his daughter Terran.
I wrote about Ben for the
Times-Standard
a couple years ago. During his quarter-century in Arcata he was actively involved with the Unitarian Universalist Fellowship, the ACLU, Planned Parenthood, Hospice of Humboldt, the Arcata Pool — the list goes on. Needless to say, he touched a lot of lives.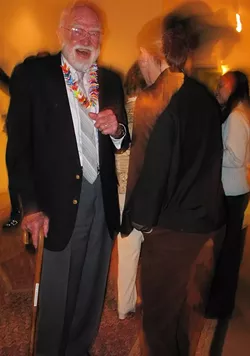 I knew Ben for more than 20 years. I can't remember the first time I met him, but it would have been through my dad, who also volunteered for the radio. I do remember by my early teens having a reverential feeling toward the golden-voiced man, whose distinction and worldliness were remarkable to a squeaky kid. He shared mythic qualities with some of my other preteen heroes: Vincent Price, James Earl Jones, Orson Welles. He was the whole package — debonair but unpretentious and not above cracking jokes; approachable and charming.
We'll miss you, Ben.