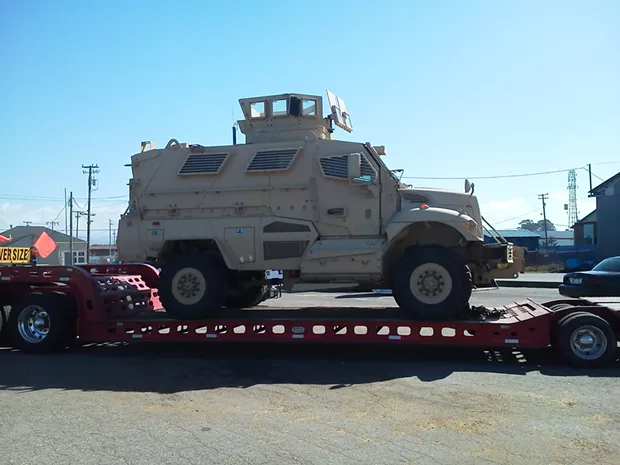 Humboldt County's beefiest new truck was given to the Eureka Police Department gratis by the Defense Department last week. The catch? EPD had to pay to haul the 25-ton truck down here from Fort Lewis in Washington.
How much does that cost, you might wonder? $5,500, total said EPD Chief Murl Harpham. The department paid $2,500 and the Sheriff's Office chipped in $3,000 more.
Don't call it an "assault vehicle," Harpham says. It's for officer safety. And, he continued, conspiracy theorists need not worry — the new Emergency Response Vehicle is not signaling a militarization of the police department, nor is it the first step to take away everyone's guns.
Read Thad Greenson's
Times-Standard
article about the EPD's new toy
here
.