That's right, another human puts things right with the world.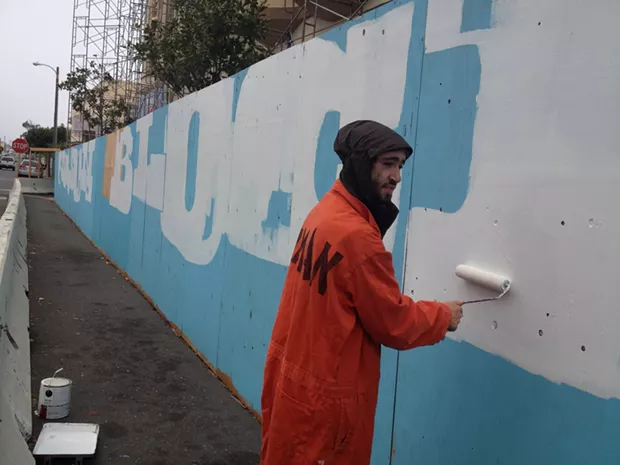 That's Alex Fogg, fairly new to town, prettying and friendly-fying the temporary, dreary walls of plywood flanking the Carson Block Building while it
undergoes major rehab
.
"The Ink People put me up to it," says Fogg, referring to the
artsy outfit
which also put him in the orange jumpsuit with "human" printed boldly on the back. The Ink People were put up to it by the denizens of the Carson Block, says Fogg.
Fogg started with the blue background, which took him eight hours in three sessions to complete. He's just about finished with the white letters ...
Last, he'll add signs for the businesses obscured by the plywood, and maybe some pointing fingers for an extra nudge.