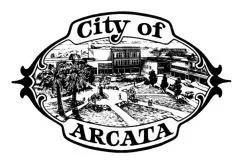 The Arcata City Council approved a plan this morning to pay back $4.5 million to the state in misappropriated redevelopment funds. Hank Sims
at the LoCO
did a good job of recapping the issue yesterday, which has also been covered by the
Arcata Eye
and
Journal
.
The city's plan: Pay the state Department of Finance $1 million in the 2014 fiscal year, and $300,000 a year for the following 10 years. The first three years are expected to be funded by sales of Sandpiper Park mobile home units, which received the majority of redevelopment funds that the city's now on the hook for.
City staff told the council there would be an option to pay the entire amount off earlier, if the city should come up with extra money before anticipated. The council accepted the plan unanimously, though it still requires approval from the Department of Finance.
"I don't see any reason why a reasonable proposal wouldn't be met by a reasonable acceptance,' Deputy Director of Community Development David Loya told the council.
Council and staff assured attendees that the plan would not affect the city's general fund, and the city was not on the verge of bankruptcy. "This plan was considered in the context of all the services the city provides and the budgeting for future years," Mayor Shane Brinton said.
In a cryptic message to the council, Arcata architect Kash Boodjeh — who's been critical of the city's handling of the loss of redevelopment funding — stood silent for his allotted three minutes of public comment prior to the council's decision. Check out Kevin Hoover's
video
.
Read the staff report, with the council's approved payment plan,
here.