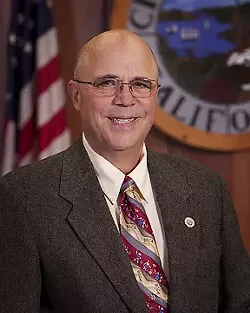 Today's the deadline to get your name in the running for Eureka's Fifth Ward council seat. Lance Madsen announced last month he will
step down
once a replacement is named.
At the council's Nov. 5 meeting, councilmembers agreed unanimously to select a replacement for the Fifth Ward seat, according to the
Times-Standard
, thereby avoiding the $30,000 to $35,000 it would cost the city to hold a special election.
Mayor Frank Jager is expected to recommend one of the applicants for the position at the council's Dec. 3 meeting.
Print an application
here
or call city clerk Pam Powell at 441-4175.