Maybe take your shower in the rain tomorrow morning? The Humboldt Bay Municipal Water District is asking its customers to conserve water Wednesday while it shuts off its water supply for repairs.
That includes homes and businesses in Arcata, Eureka, Blue Lake, McKinleyville, Manila and those served by the Humboldt Community Services District and Fieldbrook-Glendale Community Services District.
HBMWD
Shiny new valves.
The water district is planning to spend 14 to 16 hours Wednesday replacing two 50-year-old valves that have been giving the district trouble in recent years.
"The valves are connected to a 30-inch transmission pipeline which supplies water for the entire regional water system," General Manager Carol Rische said in a press release. "One valve has failed and the other is difficult to operate. While it is not an emergency situation, it is a project that needs to be completed to ensure HBMWD can continue to provide reliable, high quality drinking water to the community."
Here's a
flow chart
of the district's water supply. Water reservoirs will be full before the project begins, but the district is still asking community members to conserve water.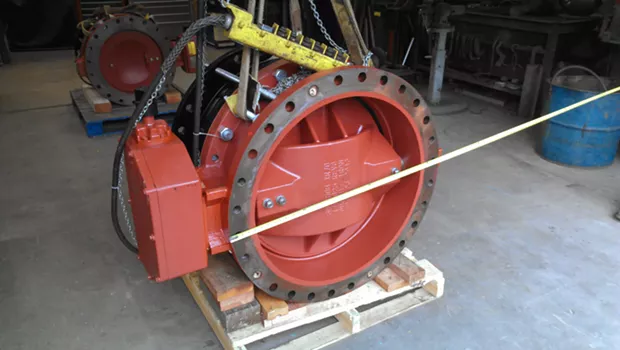 West End Road will be closed to through traffic for construction between 8:00 a.m. and midnight between the 7200 and 7300 block — approximately 1.3 miles east of Guintoli Lane. Residents who live east of 7270 West End Road must exit and re-enter using Hatchery Road to the east through Blue Lake, the press release says.
For more info call the water district at 443-5018 or visit
www.hbmwd.com
.