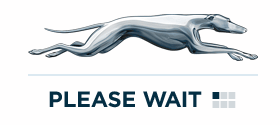 Wanna ride The Dog? Well, fine. But you have to buy your ticket
first
, and we don't mean directly from the Greyhound bus driver. Says a news release from Larry Pardi, the City of Arcata's public transportation superintendent:

"Gone are the days when one could flag down a Greyhound bus and pay the driver or ride to the next station to purchase tickets there. Now Greyhound customers must have a ticket or reservation in order to hold a seat. In most cases, if passengers do not check in prior to the scheduled departure time, tickets can be cancelled with no refund given."

This means you must get your reservation and ticket
online
(Greyhound.com), by phone ((800) 231-2222), or by marching yourself down to the station — in Arcata, that's at the transit center bus terminal on E Street between 9th and 10th.
Do it. Or, suffer a fate similar to that of roughly 100 people so far, says the release, who've recently tried that old flagging-down, buying-later method and been turned away. You could miss your flight, or that appointment with your doc, or maybe Thanksgiving dinner.