Looks like Eureka's next councilmember will be the ward-hopping, party-switching, Tea Party-liking, Fox News-watching "Democrat"
Chet Albin
, who is set to replace ailing 5th Ward representative Lance Madsen.
Here's the press release:
Mayor Frank Jäger announced today that he is recommending Chet Albin for appointment to the Eureka City Council, 5th Ward. The appointment will be agendized on the December 17, 2013 Council meeting for approval by Council.

Three Eureka citizens of the 5th Ward submitted their names to Mayor Jäger for the vacancy created by Councilmember Lance Madsen of the 5th ward. A five-member sub-committee consisting of Mike Jones, Polly Endert, Neal Latt, Lorene Dunnaway and John Fullerton interviewed each of the applicants and made their recommendation to Mayor Jäger. The three qualified applicants were Chet Albin, Leslie Lolich and Barry Smith who all live within the 5th Ward. Mr. Albin was ranked as the number one candidate by 4 of the 5 sub-committee members.

Chet Albin has been a Eureka resident since 1985 and is a lifelong resident of Humboldt County. He has served on many local organizations including Fortuna Rotary, CASA, Humboldt Independent Insurance Agents Association, Six Rivers Basketball Referees Association, Eureka Hosing Advisory Board, Eureka Parking Place Commission and is currently a member of the Eureka Planning Commission.

Mayor Jäger would like to thank all of the applicants who came forward to apply for the vacancy and volunteer to serve the City of Eureka. Special thanks to the committee for giving up an evening of their time to assist in the process. Mayor Jäger stated, "It was a very tough decision as each of the applicants was very qualified and would do a great job for Eureka. At the end of the day, I relied on the recommendation of the 5 member committee and their insight into the candidates along with input from Councilmember Lance Madsen."
UPDATE:
Last month
we reported
that Albin only recently re-registered with an address in the 5th District, and that he switched his party affiliation from Repubican to Democrat last June. We also showed you some of the very, uh, not-traditionally Democratic things he has liked on Facebook.
Shortly after our blog post, Albin's Facebook page was taken down. Luckily, we collected even more of his "likes" before that happened. Here's a few more of Chester "Chet" Albin's fave-o-rite things, as listed on his defunct Facebook page:
Rush Limbaugh
Rick Perry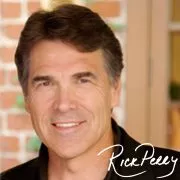 "RightChange"
Newt Gingrich
"Flip the Senate 2014" (courtesy PatriotAction.net)
Marco Rubio
Laura Ingraham
"I Am Pro Life"
Arizona Governor Jan Brewer
Fox News' Sean Hannity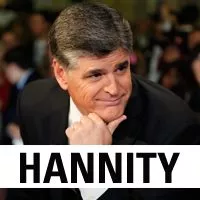 And he recently shared this list, which advocates drug testing all Welfare recipients, abolishing the separation of church and state, closing the borders and speaking English ONLY!