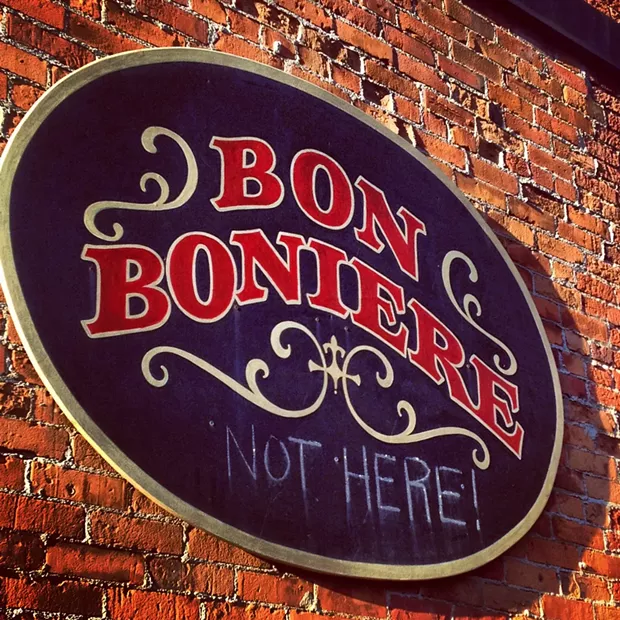 Photo by Ken Malcomson
"Bon Boniere Not Here"
Oh, we still cry for the loss of that Old Town institution, Bon Boniere. And what do we do when we're this sniffly sad? Stuff our faces with sweets, wherever we can get them (sniff!).
So it is with mixed joy and, well, joy, that we share news of this new development down there in the warm-brick space that once homed dear BB ... yep, another place for a toothquake! Sweet Temptations, to be more precise (whose mall location, word is, will be closing). So, for Old Town folks, solace is but a teary-eyed stumble from Venlo to Living the Dream to Old Town Coffee & Chocolates to Ramones and, someday, to the new Sweet.
Sweet Temptations began in Fortuna, was there three years, and then moved to the mall in 2009, according to a
story back then
in the
Humboldt Beacon
. If we hear more from owner Kristin Ambrosini, we'll bring you an update.
Photo by Heidi Walters
There's a new sweet in Old Town
Photo by Heidi Walters
Sweet Temptations