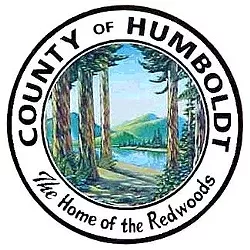 The Board of Supervisors voted this afternoon to return a much-debated element of the county's draft general plan back to the Planning Commission for review — the latest twist in the general plan update saga.
After some discussion of state requirements for general plan updates, the board voted 3-2 (with 2nd District Supervisor Estelle Fennell and 3rd District Supervisor Mark Lovelace dissenting) to give the Conservation and Open Space element back to the planning commission for review.
The planning commission voted last week to draft a letter asking supervisors — who have been working on the general plan update for nearly two years — to remand the entire draft general plan to the commission.
In the
letter
, planning commission chair Bob Morris says that the board's "fundamental changes to the draft GPU" — including controversial revisions to the
guiding principles
, open space element and other elements — make it necessary for the planning commission to review the document again.
If that sounds familiar, it's because the planning commission letter mirrors language from a Humboldt Builders' Exchange letter sent to the board back in November, which asked Supervisors to scrap changes and send the general plan back to the planning commission. Read about that
here
, along with the associations between the Builder's Exchange, the Humboldt Coalition for Property Rights and the campaigns of several of the current supervisors.
Planning commission review is meant to be advisory to the supervisors' final decisions — state law says that any significant changes to the general plan must be at least considered by the commission — still, the board that appointed HumCPR associates Bob Morris and Lee Ulansey to the planning commission has been kind to developer-friendly policy-making recently. The board gave no specific directions for the planning commission's review.
The supervisors' work on the GPU will halt until that review is complete — approximately 45 days, though that doesn't appear to be a hard deadline.