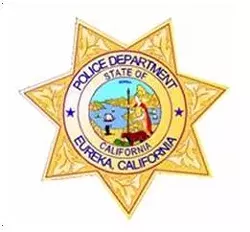 80-year-old Eureka resident Robert Mitchell died Tuesday afternoon after being struck by a truck while trying to cross Broadway on foot.
Coroner Dave Parris said it appears that Mitchell was at fault in the accident, and was crossing outside of a crosswalk, though the crash is still under investigation. EPD Traffic Officer Gary Whitmer said he doesn't anticipate charges will be filed against the 60-year-old Arcata resident who was driving the College of the Redwoods truck that hit Mitchell.
The accident was the second of two that morning, which saw the first rain in sometime on the North Coast. Drive careful out there, folks.
From Tuesday's press release:
On the morning of January 28, 2014, the Eureka Police Department (EPD) responded to two significant traffic collisions including one on northbound Highway 101 at Herrick Avenue and another on the 4300 block of south Broadway. Multiple vehicles were involved in the first collision in which unsafe speed for the wet conditions appeared to be a factor. This collision was ultimately investigated by the California Highway Patrol.

The second collision involved a vehicle versus pedestrian on Broadway during heavy morning commute traffic. A white Dodge Ram 2500 pick-up truck, being driven by a 60-year-old Arcata resident, was traveling southbound on Broadway across from Lithia Chrysler Dodge when it struck an older male pedestrian who was attempting to cross the highway. The pedestrian received major, life-threatening injuries and was transported to Saint Joseph Hospital by ambulance. The cause of this collision is still under investigation at this time and EPD does not have an update on the victim's condition.