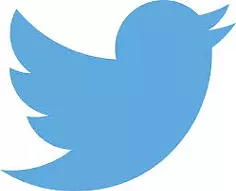 Two government agencies dove into the Twitterverse this past week, one looking to gather public input 140 characters at a time and the other seeking to increase traffic safety by doling out messages commonly read on handheld portable devices.
First, the county of Humboldt, with a
community meeting
planned for Thursday to identify priorities as the Board of Supervisors preps for a round of
potential cuts
heading into next year, rolled out @HCBudget. The new Twitter handle is aimed at gathering addition input, as tweets @HCBudget received during the first 90 minutes of Thursday's meeting will be recognized and entered into the record. The county is encouraging folks who can't physically make it to the meeting to tweet in their comments and questions. Questions not answered during the meeting will garner a response afterward, and will be posted on the county website, a press release assured. Just don't expect too much depth, as its difficult to break down the nexus of recurring expenditures versus ongoing revenue in 140 characters or less.
Not to be outdone by its county counterparts, the Eureka Police Department launched @Eureka_Police and "Operation Safe Tweets." Recognizing that "driver education is an important part" of preventing avoidable collisions, the department announced this morning that it will begin tweeting the locations where it will be conducting radar and speed enforcement in the city. "Motorists should take great care in these areas to avoid committing traffic offenses," the press release warns. "When the officers change enforcement spots, they will Tweet out their updated locations to give motorists the opportunity to voluntarily slow down, hang up their cell phones, buckle up and drive safely."
The press release, however, does not warn motorists against checking their twitter feeds while driving, which we're pretty sure is against the law. Entrapment, anyone?
Check out the full press releases from the county and EPD below.
The following is a press release from the county of Humboldt:
County to Take Budget Questions and Comments via Twitter

Get out your smartphone, tablet or computer, Humboldt. Submitting a comment or question about the County's budget just became a lot easier.

For the first time ever, citizens will be able interact live, via Twitter, with County officials during the annual Community Budget Meeting. At this year's meeting, which will be held Thursday, March 6, staff will present the County's $300 million-plus budget, and tweets submitted to @HCBudget during the presentation will be read and answered on air, as time permits.

The Community Budget Meeting will be held at five locations around the county, broadcast live on Access Humboldt (Channel 10) and streamed through the County's web site at co.humboldt.ca.us. The meeting is scheduled to run from 6 p.m. to 8 p.m. Citizens must send their tweets during the first 90 minutes of the meeting in order to have their comment recognized. Any questions not answered during the meeting will be answered afterwards and posted on the County's web site.

"A goal of the Community Budget Meetings is to learn more about what Humboldt County citizens want from their local government, and what they want to know," said County Administrative Officer Phillip Smith-Hanes. "We realize people have to work, watch children, or otherwise cannot attend the meetings in person. By opening up this meeting to Twitter, the public has another way to comment on the budget."

As detailed in the mid-year budget report (video here), the County needs to reduce $2 million out of ongoing General Fund discretionary expenditures in the FY 2014-15 budget. Citizens are invited to share their ideas on how the County could accomplish that goal.

Prior to the Community Meeting, you can join our conversation on the budget via Twitter by using #AskHumCo. Meetings will be held at the following locations:
Scotia Elementary School Conference Room
South Fork High School Library
Pacific Union School Computer Lab
Humboldt County Office of Education Annex
Hoopa High School Cafeteria
The following is a press release from the Eureka Police Department:
EPD Launches Operation Safe Tweets

The goal of traffic enforcement is to correct the unsafe behavior of motorists that result in avoidable collisions. The Eureka Police Department recognizes that driver education is an important part of that correction process. Therefore, to educate the motoring public EPD's Traffic Division announces a new program, "Operation Safe Tweets." Starting this week, EPD Traffic officers will begin posting on Twitter and Facebook locations where they will be conducting radar/speed enforcement. Motorists should take great care in these areas to avoid committing traffic offenses. Errant motorists will be issued citations for violations that take place in the presence of Traffic officers. The aim is to educate motorists and change the behavior of those who choose to speed or commit other hazardous traffic-related offenses.

When the officers change enforcement spots, they will Tweet out their updated locations to give motorists the opportunity to voluntarily slow down, hang up their cell phones, buckle up, and drive safely. This does not, however, preclude other officers from conducting unannounced enforcement throughout the city.

Follow the Eureka Police Department on Twitter and Facebook for breaking news & information from (and about) EPD. Check out our Operation Safe Tweets alerts (#safetweets) for real-time updates about where our Traffic Unit is currently conducting enforcement.

Facebook: www.facebook.com/eurekapd
Twitter: https://twitter.com/Eureka_Police
Website: www.eurekapd.net