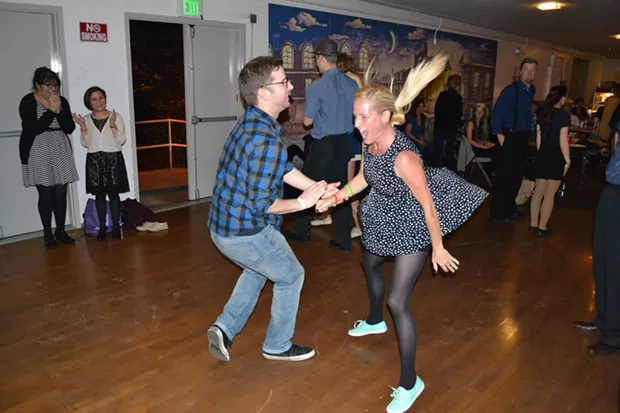 Well, swoosh, that was Jazz Fest 2014.
Photo by Ken Malcomson
Tom Rigney fiddling that "Orange Blossom Special"
Saturday night at the Eureka Muni saw a flood of young and old slipping around the dance floor in slick duds and shiny shoes or hip tennies. Who knew so many kids could swing dance? There were quite a few of them kicking it up with the Fogtown Dandies:
And of course there were some real smoothies out there who could teach the younguns a thing or two:
[image-21]
Then there's that teacher down in SoHum who's got the dance steps covered: Mattole Elementary's Malia Freedlund, who was dancing Saturday night with some of her students, including siblings Makenzie and Kaden Chambers.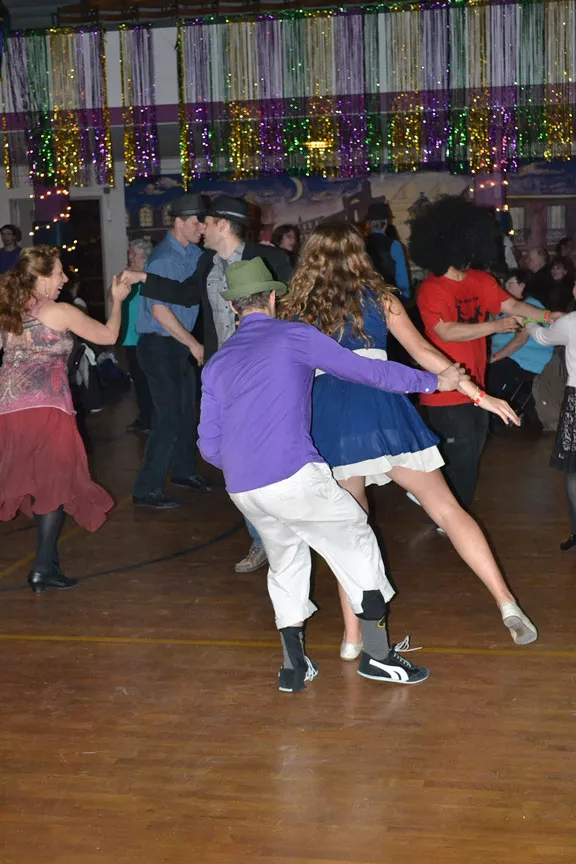 And some people just got silly. Which is allowed.
More pics:
Photo by Ken Malcomson
Fancy toes!
Photo by Ken Malcomson
Mitch Woods and His Rocket 88s