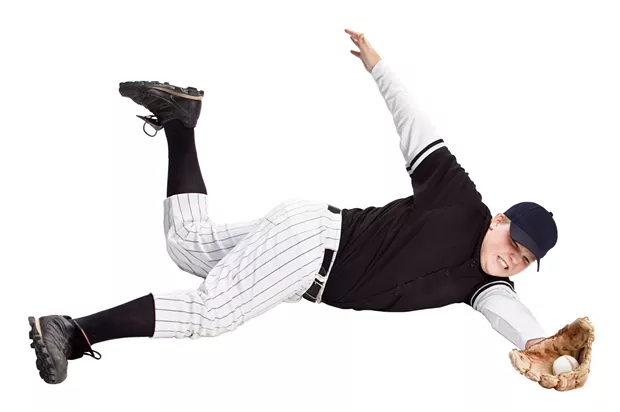 We imagine Huffman's spill looked something like this.
North Coast Congressman Jared Huffman separated his shoulder Wednesday while, in his words, "trying to be 25 years old."
More specifically, the congressman was practicing with his fellow Democrats for the 53rd annual Roll Call Congressional Baseball Game when he dove for a ball and came crashing down on the hard infield dirt, according to a report on the capitol blog
Heard on the Hill.
The injury left the Democrats' squad without its starting shortstop Wednesday night but, undaunted, the donkeys beat their Republican counterparts
15-6
— a squeaker compared to last year's 22-0 romp — to push their streak to six games.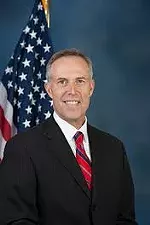 Huffman, who dons a Humboldt State University jersey for the annual partisan ballgame, sounded like he wasn't letting the injury get him down when talking to Heard on the Hill. "I am going to enjoy being a lightly medicated spectator and cheering for my time," he said. "And I'm confident that we're going to be very strong." That confidence proved warranted, as Republican starting pitcher Marlin Stutzman walked the first three batters he faced and hit the fourth. The Democrats never looked back.
The Huff's bum shoulder will likely keep him from throwing out the ceremonial first pitch at the Humboldt Crabs' July 1 game, as he was slated to do, but is not expected to impact the other tours, meetings and visits he has planned in Humboldt County next week.